Canada's Cape Breton Miners Digging in Donkin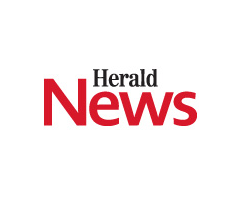 By Anne Farries
March 1, 2017 - In hard hats and overalls, with their faces covered in coal dust, a shift of Cape Breton miners emerged from a tunnel under the Atlantic Ocean Monday, having cut black rock there for the first time in 16 years.
"It felt great," miner Brad Hann said on social media, next to a photo of himself with black-rimmed eyes.
The crew, who were back at work Tuesday, are among 64 full-time people at the Donkin coal mine, which last ran a production shift in 2001.
The number of workers is forecast to double as the mine ramps up into full production, according to executives at Morien Resources Corp., the Dartmouth-based company that acquired a 25 percent share of the mine and then sold it to Kameron Collieries, a subsidiary of the American mining giant The Cline Group.
Kameron acquired the other 75 percent of the mine from Glencore Plc. in 2014.
Morien stated in a news release Tuesday that Kameron paid $2 million to Morien this month, the second milestone instalment in the purchase deal, which was struck in 2014.
A final $1.5 million installment is due in February 2018.
Morien also owns a two per cent production royalty on the first 500,000 tonnes of coal sales per calendar quarter and four per cent on coal sales beyond that amount. Tuesday, their news release stated that initial production at Donkin "will be from a single continuous miner, with the addition of a second continuous miner scheduled for later in 2017."
"Construction of a coal handling, preparation and processing plant is anticipated to begin during the first half of 2017.
"Two, dual coal sections are anticipated to be operational by the end of 2017. A typical coal section consists of two continuous miners, six battery haulers, one feeder breaker and two roof bolters."
Cape Breton native Shannon Campbell is the newly-hired general manager of the mine.
"During all my schooling and project work I always focused on coal mining," Campbell said in a news release. "I always had it in my mind that mining in Cape Breton could be a possibility again.
"I am thrilled to be part of bringing coal mining back to Cape Breton, but I'm also bringing my family home, too. My children now get to grow up with their cousins and see their family. That is huge for me."
According to the Morien news release, Kameron "expects the washed coal quality of Donkin to be a high fluidity, high volatile metallurgical coal (. . . with) low ash, high vitrinite content, high fluidity and a high crucible swell number."
Kameron anticipates the mine will pull 8.1 raw tonnes and 6.9 clean tonnes of coal per linear foot. It will be hauled by truck to the Lingan power station on Cape Breton, if testing of the coal goes well, and off-island through the Port of Sydney.
Provincial Transportation Minister Geoff MacLellan has been reported as saying that Nova Scotia will share the cost of building a coal route between the mine and the Port of Sydney, with the route planned behind the Sydney airport.
Kameron expects the mine will produce 483 million tonnes of coal over its 30-year project life.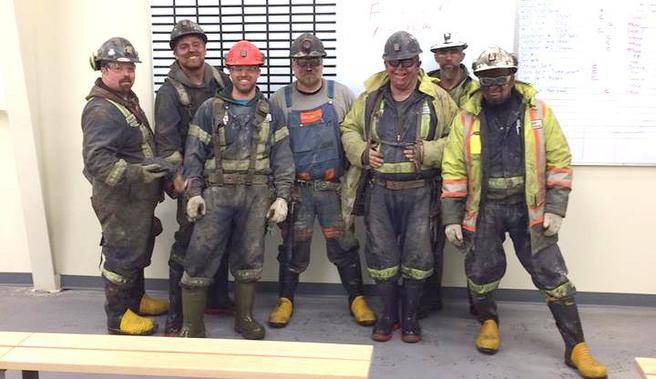 This photo posted to the Facebook page "Cape Breton Miners' Tribute Page" on Tuesday claims these are the workers to take the first cut from the Donkin mine