The Struggles of Coal Retirees Come Roaring Back Into the Congressional Spotlight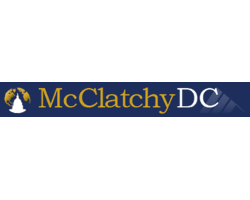 By Curtis Tate
March 2, 2017 - A dispute over fixing the health care fund of thousands of retired coal miners almost shut down the federal government in December. The solution was only temporary, and the issue is about to command Congress' attention again.
That's why a group of retired Kentucky miners headed for Capitol Hill this week to press Senate Majority Leader Mitch McConnell to fix the health care fund for more than 22,000 United Mine Workers of America retirees nationwide.
They face the same hardship as they did only a few months ago, that their benefits might end. On Wednesday, they began receiving notice that the benefits would terminate at the end of April.
"At this time, Congress has not taken the action needed to continue your benefits," the notice read.
A group of coal-state Democrats sent a letter urging Senate Finance Committee Chairman Orrin Hatch, R-Utah, to tie a permanent fix, called the Miners Protection Act, to the nomination of Robert Lighthizer to be the U.S. trade representative. Lighthizer's nomination is awaiting Senate confirmation.
"Our miners did everything we asked of them, and it is time that we uphold our end of the bargain and provide them with the permanent benefits they earned through a lifetime of work," said the letter, dated Tuesday and signed by Sen. Joe Manchin, D-W.Va., who introduced the Miners Protection Act, and a dozen other Senate Democrats.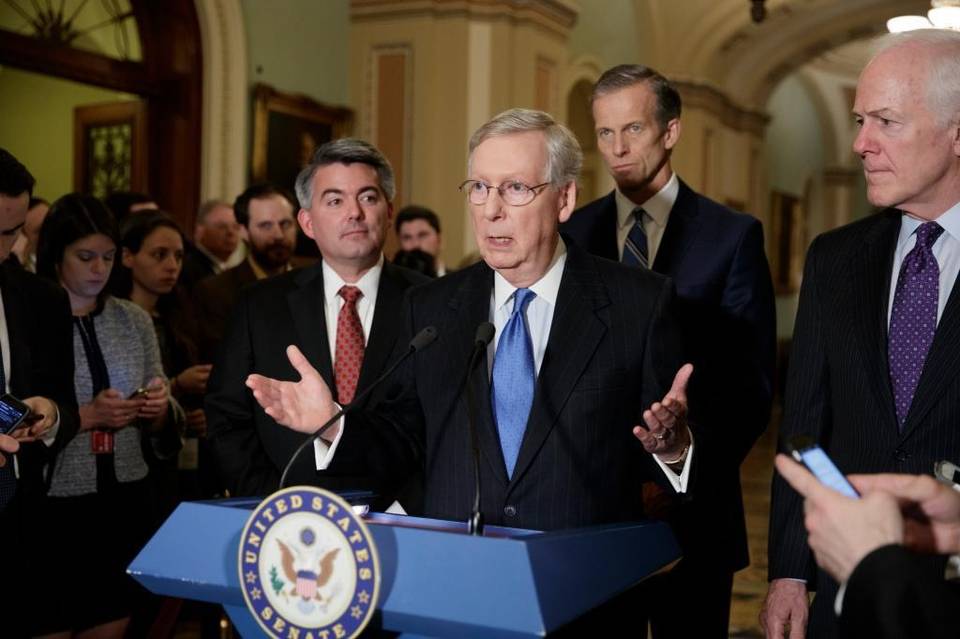 Senate Majority Leader Mitch McConnell, R-Ky., joined by, from left, Sen. Cory Gardner, R-Colo., Sen. John Thune, R-S.D., and Majority Whip John Cornyn, R-Texas, meets with reporters on Capitol Hill before President Donald Trump's speech to the nation, in Washington, Tuesday, Feb. 28, 2017.
Photo by J. Scott Applewhite, AP