Morien Announces Commencement of Production from the Donkin Coal Mine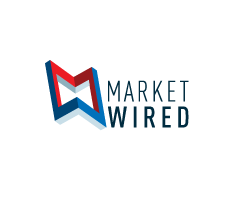 March 2, 2017 - Morien Resources Corp. (TSX VENTURE: MOX), is pleased to announce that it has received notice from Kameron Collieries ULC, the owner/operator of the Donkin Coal Mine in Cape Breton, Nova Scotia, that production at Donkin has commenced.
Initial production at Donkin is from a single continuous miner, with the addition of a second continuous miner scheduled for later in 2017. A total of 64 full-time employees/contractors are currently working onsite at Donkin, and Kameron is forecasting a total of 135 full-time workers onsite at full production. Construction of a coal handling, preparation and processing plant is anticipated to begin during the first half of 2017. In 2018, two, dual coal sections are anticipated to be operational; a typical coal section consists of two continuous miners, six battery haulers, one feeder breaker, and two roof bolters.
Kameron has indicated that it expects the washed coal quality of Donkin to be a high fluidity, high volatile metallurgical coal, with 3.0% ash, 1.65% sulphur, 13,500+ BTU/lb, 0.88% RO, +25,000 ddpm fluidity, and 120-150 dilation. Kameron has cited the following as key project strengths at Donkin:
-- Coal quality
-- low ash, high energy thermal coal;
-- high quality metallurgical coal (low ash, high vitrinite content,
high fluidity, high crucible swell number ("CSN"));
-- Low mining costs - 8.1 raw tonnes per linear foot, 6.9 clean tonnes per
linear foot;
-- Short truck haul to local power stations and deep water ports; and
-- Substantial Resource - 483 million tonnes; 30 year expected project life
(2 continuous miner sections)
(1) The Donkin Coal Technical Report, dated November 2012, found on Morien's
SEDAR profile, supports the above technical disclosures.
Morien Royalty and Milestone Payments
On February 27, 2015, Morien sold its 25% working interest in Donkin to Kameron for aggregate cash consideration of $5.5 million (three payments, see below) and a gross production royalty (see below).
Morien owns a gross production royalty of 2% on the first 500,000 tonnes of coal sales per calendar quarter (excluding the initial 10,000 tonnes of coal produced and sold from Donkin) and 4% on any coal sales from quarterly tonnage above 500,000 tonnes ("Royalty"). The Royalty is payable to Morien on a quarterly basis over the anticipated 30 plus year mine life.
Production is expected to rise to 2.75 million sales tonnes per year (the current permitted production rate) over a three to four year period. Using a range of coal pricing, annual royalty payments could be in the order of $4.0 million to $8.0 million at full production. These values are only estimates based on assumptions that Morien management consider to be reasonable, as approved on February 28, 2017. Actual results and royalties received, if any, and subject primarily to production rates and coal pricing, may vary from those estimated by Morien.
Morien received a $2 million milestone payment on closing of the transaction with Kameron (February 27, 2015) and received a second milestone payment of $2 million on the second anniversary of the closing (February 27, 2017). Morien is entitled to receive an additional $1.5 million on the earlier of first commercial sale of export coal from Donkin and the third anniversary of the closing of the transaction (February 27, 2018).