Peabody Energy's Disappearing Future - Loss Of U.S. Markets, Acknowledges Need To Reduce Emissions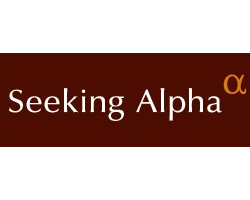 By Keith Williams
March 3, 2017 - In what is a long established pattern, a long overdue acknowledgement by the coal industry that carbon emissions need to be reduced, comes with a lobbying campaign to expand Government subsidies to reduce the environmental impact of coal combustion.
The latest campaign from three coal industry majors, Cloud Peak Energy (NYSE:CLD), Peabody Energy (OTCPK:BTUUQ), Arch Coal (NYSE:ARCH) acknowledges that it is too late to marginalize the renewable energy and climate change momentum. If you can't beat them, join them, so the coal companies have joined with the National Resources Defense Council and the Clean Air Task Force to lobby for a tax bill to expand Government subsidies to help reduce CO2 emissions from coal. This was in the form of a letter to the House Committee on Ways and Means concerning Section 45Q Tax Credit for Carbon Dioxide Sequestration. The curious thing about this letter is that it addresses carbon capture in the context of enhanced oil production. To quote from the letter : "… It provides a tax credit to incentivize the capture and use, through enhanced oil recovery (EOR), of CO2 from power plants and industrial sources". So this is about capturing carbon to produce more oil, and hence more emissions. I wonder if the National Defense Council and Clean Air Task Forces looked closely at this fine print?
Last time it was "coal is good for humanity". This time it is about a "clean energy future". In each case the fine print needed to be looked at to see the underlying story. Nevertheless the coal companies are keen about something that will give their industry a future, even if it is very late to address this.
Richard Reavey, VP Government and Public Affairs at Cloud Peak Energy, said recently "We have to accept that there are reasonable concerns about carbon dioxide and climate, and something has to be done about it. It's a political reality, it's a social reality, and it has to be dealt with."
The mechanism for the change reveals a continued denial of reality as it centers on Carbon Capture and Storage (or Sequestration) (CCS). The industry is still opposed to the Clean Power Plan, although Vic Svec, Senior VP Global Investor and Corporate Relations at Peabody Energy, says : "There is a market for low-carbon energy sources and we want to be part of that future."
Status of CCS
The coal, oil and gas industry is becoming quite fevered about CCS.
Much of what is being presented concerning CCS verges on fantasy. A good example is ExxonMobil's (NYSE:XOM) pitch about fuel cell carbon capture.
Hard reality is that there are no commercially viable CCS facilities at any scale anywhere. The plants that have been built have had drastic cost and time overruns and they basically don't work.
One of the poster children for CCS is the Kemper "Clean Coal" project which was originally budgeted in 2010 to cost $2.8 billion and has reached $6.9 billion and it is still not fully operational, despite an original May 2014 start date. The plan was to convert coal into gas which would then be combusted leading to capture of 65% of emissions. The intention was to supply CO2 to an oil company to enhance oil recovery, but this hasn't happened. In summary this has been a $6.9 billion project to reduce emissions by 65% in a 0.58GW plant. In fact the plant has been burning natural gas since 2014. The project is embroiled in controversy and lawsuits as where the buck stops gets sorted out. Customers are not happy with having some of the costs passed on to them.
With unexpected increased operational costs and dramatic reduction in the price of natural gas, the Kemper facility looks like it will just burn gas… a very expensive gas plant. Another project similar to Kemper is Edwardsport Generating Station owned by Duke Energy. Although the cost overruns are less dramatic with Edwardsport, both projects have been a disaster about how not to address CCS.
The bottom line for CCS is that there is no proof of concept at a pricepoint where it could be implemented.
Navajo Generating Station Coal Plant Closure Threatens Peabody Kayenta Mine
Arizona's Navajo Generating Station coal plant is one of the biggest coal power facilities in the US (2.44 GW) which has a permit to operate until 2044. While the three generating units were built in the mid 1970's, the facility has been upgraded over the years to address both Sulfur dioxide and Nitrogen oxide emissions, as recently as 2011. The problem has been competition from gas which led to a decrease in the percent utilization of the Navajo plant from 86% in 2011, to 72% in 2014 and 61% in 2016. Clearly lower percentage utilization increases costs as the overall running cost of the plant is spread over less power generated. A number of other issues confront the Navajo plant. These include substantial increases in the cost of cooling water and various environmental pollution issues including further reduction of Nitrogen oxide emissions.
Navajo's sole coal supplier is Peabody's Kayenta mine. This is the kind of coal asset that Peabody bases its claim of long term coal contracts, which will ensure a long term future for the company. On Peabody Energy's website it is stated that the Kayenta mine produced 7.9 million tons of coal in 2013, the most recent year that figures are given for. Updated figures indicate that 6.8 million tons of coal were produced at the Kayenta mine in 2015. This amounted to 4% of Peabody's US sales in 2015. In 2016, 5.8 million tons of coal were shipped from the Kayenta mine. This indicates substantial decline in coal production at this mine over the past 3 years.
The problem for Peabody Energy is that the four utilities (Salt River Project (SRP), Arizona Public Service Co, NV Energy, Tucson Electric Power) which control the Navajo plant plan to close the facility in 2019, some 25 years early. Even the 2019 closure is somewhat of a reprieve as the plan was to close the plant this year. The utility owners acknowledge that they have not taken this decision lightly, but SRP makes the following comment "SRP has an obligation to provide low cost service to our more than 1 million customers and the higher cost of operating Navajo would be borne by our customers".
Peabody made a press release hoping to achieve prolongation of operation of the Navajo facility (and hence the Kayenta mine). In Peabody's fact sheet about the Kayenta mine it indicates billions of dollars of economic benefit in the period from 2020-2044. This is not going to happen. This is clearly a material issue for Peabody as Navajo constitutes a significant portion of its US coal production. While the Trump administration is involved and there are strenuous efforts to find a way to keep the Navajo plant open, the four utilities seem resolute in their plans for closure in 2019. There are big dollars at stake as the four utilities claim that to keep the plant open would involve losses of $100-150 million annually beyond 2019.
Other Peabody Mines in the Southwest and Colorado
Three other Peabody mines (Lee Ranch, El Segundo, Twentymile) in the Southwest and Colorado may have complicated futures. Lee Ranch is not operating. Lee Ranch, El Segundo and Twentymile were part of a failed attempt to be disposed of to Bowie Resources. The long term customers for El Segundo coal (Arizona Public Service Company and Tucson Electric Power) are the same companies that are pulling the plug on the Navajo project (and hence the Kayenta mine). Also Cholla Generating Station in East Arizona, a customer of Peabody's El Segundo mine for 1.3 million tons of coal last year, intends to close. What is the Peabody plan for the coal from El Segundo? Twentymile produced 7.2 million tons of coal in 2013 and just 3 million tons last year. The contracts for Twentymile coal are not disclosed on Peabody's website.
While the production from each mine in the Southwest is not clear in the Peabody business plan to exit bankruptcy, 17 million tons is projected to be sold in 2017 and 2018 from the El Segundo, Kayenta and Twentymile operations.
Given the above, it would be surprising if these figures are attainable and this brings into question the viability of Peabody's business plan as it exits from bankruptcy.
Coal Plants are Closing All Over the US
Worse is the fact that Navajo is just one of a number of coal power plants confronting the fact that coal is an expensive source of energy in competition with natural gas and renewable energy. The Tennessee Valley Authority has closed down three plants since 2011, Duke Energy (NYSE:DUK) has a major program of coal plant closures, and controversial closures are scheduled in Ohio. In some of these cases attempts have been made to shift the costs to consumers, but this has created a lot controversy. The inevitable result is that coal plants that lose large amounts of money and cannot compete with gas, solar and wind power are closing. It has been noted that coal plant closure announcements have continued after President Trump was elected.
The President of Peabody's US operations, Kemal Williamson, is quoted as saying "we operate a lot of mines, shift coal to a lot of different companies and utilities across the country and we slug it out with natural gas every single day". The dollars are speaking and this is leading to a wave of coal power plant closures across the country.
A potential investor in Peabody energy might have a look at its US mines and see what the production levels are and who buys their coal. It may well be that the secure long term contracts that Peabody relies on for its US business plan are not as secure as it hopes.
Obscenity of Reward to Management in Plain View
The extraordinary thing about the Peabody emergence from bankruptcy is that management (the group that created the problem in the first place) is emerging with a massive reward.
Key terms are as follows :
i) 10% of new common stock (estimated by the company to be worth $310 million and dissenting creditors to be $540 million) to be set aside for executives, employees and consultants
ii) 12.9% of the pool (worth between $40 and $70 million) will be a restricted stock award to the top 6 executives on the day Peabody emerges from bankruptcy; this stock will vest over 3 years
iii) a further 12.9% of the pool will be split amongst Peabody's 7000 employees to vest over 3 years
iv) the board has discretion to award the remaining 74.2% (worth $230-400 million) as compensation to executives or employees
v) in addition to the stock plans above there will be $4.9 million cash awarded to the top 6 executives on emergence from Chapter 11 bankruptcy
It might be legal but it is hard to say that it is moral. I've said it before and I'll say it again, anyone thinking about becoming a shareholder of the vehicle which emerges from bankruptcy might carefully look at how the same management has behaved towards shareholders in the current bankruptcy. The new company will still have substantial debt and it is clear when the company next goes into bankruptcy that shareholders will get nothing (again).
Conclusion
History will show that Peabody Energy got out of bankruptcy due to clumsy action by China in reducing its coal production. I don't think that the current coal revival is going to last, and when the relentless decline continues, the news will continue to be bad for coal. The signs are there already in the US coal decline.
As Peabody gets set to exit bankruptcy, there are big question marks over key aspects of the Peabody business plan, especially concerning their mines in the Southwest and Colorado. I suggest that a potential investor needs to understand this situation. It seems unlikely that the 17 million tons projected for its three operating Southwest and Colorado mines will be met. What impact will that have on its business plan?
I am not a financial advisor. I seek to understand major structural shifts in the energy industry especially in relation to exit from coal, oil and gas. If my commentary provides a different view that helps your investment decisions, please consider following me.
Disclosure: I/we have no positions in any stocks mentioned, and no plans to initiate any positions within the next 72 hours.

I wrote this article myself, and it expresses my own opinions. I am not receiving compensation for it (other than from Seeking Alpha). I have no business relationship with any company whose stock is mentioned in this article.
Editor's Note: This article covers one or more stocks trading at less than $1 per share and/or with less than a $100 million market cap. Please be aware of the risks associated with these stocks.