CONSOL Hires Two Banks to Find Buyer for Coal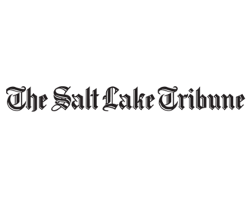 By Tim Loh and Scott Deveau
March 4, 2017 - CONSOL Energy Inc. said it has hired advisers to help push ahead with plans to divest its coal business in a transaction that, people familiar with the matter say, could be worth $2.8 billion or more.
The energy company is working with Credit Suisse Group and Bank of America Corp. to reach out to potential buyers, including Murray Energy Corp. and Alliance Resource Partners, the people familiar with the situation said.
Canonsburg, PA-based CONSOL previously said it would consider selling or spinning off its coal operations to focus on cheaper and cleaner-burning natural gas.
CONSOL is still determining whether to spin off its thermal coal division as a special dividend to shareholders or sell the business outright. The company is also considering including some of its infrastructure assets in the package, which could push the valuation past the $2.8 billion estimated for the coal business alone, said the people, who asked not to be identified because the matter is private.
"As announced on our earnings call in January, we are pursuing different approaches for separating our E&P and coal businesses, including the possible sale of the coal business to a third party or the spinoff of the coal business to CONSOL's shareholders," said Brian Aiello, a spokesman for the company.
He confirmed the banks had been hired and declined to comment on who the potential buyers might be.
CONSOL's been working for several years to transform itself into a gas driller, capitalizing on surging production of the heating fuel in nearby shale formations.
In 2015, the company spun off a minority stake in three of its Pennsylvania coal mines into CNX Coal Resources, a master-limited partnership that it controls.
CONSOL dropped 1 percent to $15.34 as of 10:15 a.m. in New York. CNX Coal fell 4.3 percent to $15.12.
Representatives for Alliance Resource didn't immediately return requests for comments, while a spokesman for Murray Energy declined to comment. Spokespeople for the banks didn't immediately respond to requests for comment.
In a December interview at CONSOL headquarters, Chief Executive Nicholas DeIuliis said the company's "ready" to part ways with coal entirely and was looking for capital markets to improve enough in the coal sector to support such a move.
In 2013, CONSOL sold West Virginia mines to Murray Energy. Last February, it got rid of its Buchanan mine in southwestern Virginia and other metallurgical coal reserves. In July, it divested two mines to Booth Energy.
CONSOL's infrastructure assets include a preparation plant, train loadout facility and a Baltimore marine terminal that exports the fossil fuel.