The Resource Global Network Interviews Benjamin Sporton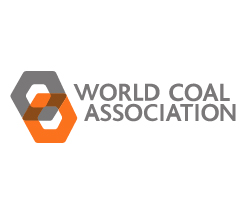 March 6, 2017 - Q: The coal industry has faced depressed prices over the last several years – what impact have you seen on the market due to that (focus on Africa) – potential supply side deficit/inability to commence new projects?
A: In fact prices have begun to rebound recently, this reflects the underlying strength of demand for coal over the longer term. The recovery in prices has largely been driven by supply constraints that have emerged over the period when prices were lower, for example there has been reduced investment in new projects and some mines have been put into care and maintenance. This is normal for a commodity like coal and has been seen in other commodity markets in recent years too.
Q: While Africa is beginning to see an increase in renewable energy projects how important is the coal industry on the continent and will it continue to be?
A: Sub-Saharan Africa has one of the richest energy resources, but very poor in energy supply. Reliable and affordable energy is critical to the development of a region that accounts for 13% of the world's population. Since 2000, sub-Saharan Africa has seen rapid economic growth and energy use has risen by 45% (IEA).

All energy sources are Important to meeting increasing energy demands, especially in a continent that is urbanizing at such great speed. While renewables have an important role to play in providing off-grid electricity to domestic users, it is impossible for an economy to develop without access to affordable, reliable, grid-based electricity.

Coal provides power, light and heat through reliable and affordable electricity generation, and also in the form of everyday materials such as steel and concrete which is inturn used to build infrastructure such as schools, hospitals, roads and bridges.

This natural resource should be seen as critical to the continent's development–The fuel currently provides 41% of the world's electricity and is an essential raw material in the production of 70% of the world's steel and 90% of cement.

Coal is the second-largest component of the sub-Saharan energy mix after bioenergy, but this is due to its large-scale use in South Africa, where it accounts for around 70% of primary energy demand.
Q: Energy poverty remains a huge problem, particularly in Africa, please explain how coal can contribute to reducing the number of people living in energy poverty.
A: There are now 1.2 billion people across the globe without access to electricity. Energy poverty is spread across the developing world, but it is particularly severe in sub-Saharan Africa, where more than 620 million people live without access to electricity and for those who do have access to modern energy, very high prices, insufficiency and unreliability is a constant plague.

As with many developing and emerging economies, Africa's socio-economic success is directly linked to its ability to provide stable, reliable and affordable energy for all its citizens. With rapid urbanization and population growth, the need for reliable and accessible electricity has never been greater – affordable, reliable and accessible electricity is the foundation of prosperity in most modern economies.

Coal is a critical building block for development. Metallurgical coal is essential for steel and cement production. According to a 2011 report from the International Energy Agency, coal will be responsible for delivering half of the on-grid electricity needed to meet its energy for all scenario.
Q: Please outline any key developments in reducing the carbon emissions of coal-power generation through cleaner coal technologies – technological advances/ operational changes?
A: Technologies, which significantly improve the environmental performance of coal, are available and are being used today. Viable, highly effective technologies have been developed to tackle environmental challenges, including the release of pollutants – such as oxides of sulphur (SOx) and nitrogen oxides (NOx) – and particulate matter. These improvements to the efficiency of coal-fired power plants can significantly reduce CO2 emissions by up to 35% compared to older technology.

High efficiency low emissions (HELE) coal technologies, as they are termed, have proven to provide significant efficiency gains and are financially viable. In fact they are the default coal technology in countries like China and Japan.

22 countries identified a role for HELE technology in their climate pledges made in the run up to the Paris Agreement. Among these are 4 African countries: Kenya, Egypt, Ghana, South Africa and Nigeria.

HELE coal technology is important because they are an important first step to carbon capture use and storage (CCUS), which is vital to meeting the global long-term objectives of the Paris Agreement. CCUS is reduces emissions from coal power production by up to 90%.

38 large-scale CCS projects have been identified around the world, of which 21 are due to be operational by the end of 2017. Together these 21 projects will be able to capture about 40 million tonnes of CO2 per annum.

All low emission technologies have a role to play in climate action. It's essential that we recognise that accelerated carbon capture and storage (CCS) development and deployment is critical to meeting the Paris Agreement climate goals.

Without action to support the deployment of low emission coal technologies, achieving climate targets will be difficult, if not impossible.
Q: Where geographically/or by product is the coal industry beginning to see a recovery, what are the reasons behind it and where is leading the recovery?
A: In its annual World Energy Outlook 2016 report, the IEA forecasts that coal will remain the largest single source of electricity generation through to 2040, most of the new demand for coal will be driven by India and Southeast Asia.

The IEA continues to see an increase in global coal use by 0.2% per year, and says China's coal use will continue to make up more than half of the country's total power generation, with Australia remaining the largest coal exporter, followed by Indonesia. Also according to the IEA, the future of energy growth will be led by non-OECD countries, with India, Southeast Asia and China in particular leading demand.

Based on the 2016 IEA World Energy Outlook report, global coal demand will have rebounded to 2014 levels as a result of growth in India and Southeast Asia by 2040, and over 80% of global coal consumption will take place in Asia.
Q: With the recent ratification of the Paris climate change agreement and a global commitment to reduce emissions, what do you see as the future for coal on a global scale?
A: Coal provides 41% of the world's electricity and is an essential raw material in the production of 70% of the world's steel and 90% of the world's cement. Without access to affordable, reliable, grid-based electricity, which coal provides, it is impossible for economies to grow and develop.

There is an assumption that we can get rid of coal, and only by getting rid of it can we meet climate objectives. This is false. Coal plays a critical role in the world's energy mix and is going to do so for a very long time to come. Coal is not the problem, emissions are, and in order to reduce emissions and get us on the pathway to achieving the Paris Agreement's well below 2 degree target, high efficiency low emissions (HELE) and carbon capture and storage (CCS) technologies must be supported.

The future lies in new coal technologies including CCUS. We need all energy sources to meet global energy needs, and we need all low emissions technologies to reduce emissions. That means that HELE and CCUS technologies must be recognized as essential mitigation technologies.
Even in a world where renewables play a larger role in the energy mix, coal still has an important role to play.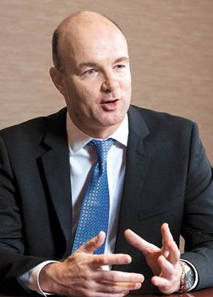 Benjamin Sporton