Coal Companies Return to US Leveraged Loan Market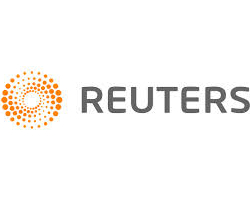 March 6, 2017 - Rising coal prices and a more favorable outlook for the industry under President Donald Trump's administration are allowing US coal companies to sign new leveraged loans after being shut out of the market since mid-2015, despite a declining long-term outlook for the industry.
Massive investor demand for floating rate assets helped St Louis, Missouri-based coal mining and processing company Arch Coal to increase the size of a refinancing loan to $300-million from $250-million on February 23, less than six months after emerging from bankruptcy.

"This is probably the strongest leveraged loan market since before the credit crisis," a banker said.
Coal has fallen out of favour as a fuel source in the US in the last few years due to environmental concerns and the sector was hit by multiple bankruptcies amid the commodities and energy slump of 2015 and 2016.
"The coal world has gone through some challenging times," a syndicator said. "However, met coal prices have been in a rally for a number of months now, which is helping to portray that industry in a more positive light,"
Metallurgical coal prices climbed more than 50% from March to October in 2016 and have held on to these gains as the US gets ready to increase coal production. Coal carload traffic was up 19.2% in February compared to a year earlier, according to the Association of American Railroads.
President Trump has been promising to help strengthen the coal industry since the campaign trail, and a White House official told Reuters Wednesday the president plans to remove a federal coal leasing moratorium as soon as next week.
"The regulatory scrutiny of coal has eased since the new administration has taken over, and that has relaxed some of the negative bias as well," the syndicator said.
Although coal companies are anticipating regulatory relief and are getting a better reception in the capital markets, production is continuing to decline and the rise in the price of thermal and coking or 'met' coal is failing to increase enough to benefit shareholders or stimulate new investment.
Coal companies, which until recently were viewed as difficult credits, are taking advantage of seemingly insatiable investor appetite and an issuer-friendly market to complete deals, helped by investors' preference for floating rate debt as US interest rates start to rise.
Arch Coal's new $300-million term loan will refinance existing debt. The company emerged from bankruptcy in October 2016 after eliminating about $4.8-billion in debt. In addition to increasing the loan, Arch Coal was also able to cut the pricing to 400 bp over Libor from initial guidance of 450 bp.
Coal plant owner Homer City Generation was not able to achieve similar pricing for a loan after it filed for bankruptcy on January 11. The company launched a $150-million term loan to collateralise its obligation and fund its debt service reserve account, which priced in line with guidance at 825 bp over Libor on February 8.
Blackhawk Mining had to increase pricing on a $66-million term loan that refinanced existing debt to 950 bp over Libor from guidance in the 800 bp to 850 bp range in early February, but completed the deal.
Other coal companies were encouraged by these syndications and headed to the market, including US coal supplier Contura Energy and Alabama coal miner Warrior Met Coal, which both set deadlines of March 9.
Contura is arranging a US$400m term loan to refinance debt with proposed pricing of 500bp over Libor and Warrior Met, which is made up of assets from bankrupt Walter Energy, is also lining up a $350-million term loan with guidance of 550 bp to 575 bp to back a dividend payment.
Coal companies have not tapped the market since mid-2015. The metals and mining sector ended 2016 with a default rate of 23.6%, according to Fitch Ratings, led by the coal sector. However, a recovery in secondary loan prices and strong investor demand has created the current wave of coal loans.
Investors' hunt for paper and yield as billions of dollars of cash flows into the US leveraged loan market has led them to reconsider deals that would previously have been off limits, despite the coal industry's negative long-term outlook.
"The leveraged loan market has been overrun by such massive inflows of capital that you could probably get a loan to buy a fleet of zeppelins at this point in time," said Jim Tisch, president and CEO of Loews Corp during his February earnings call.