Blaschak Coal Temporarily Lays Off 55 Employees Due to Warm Winter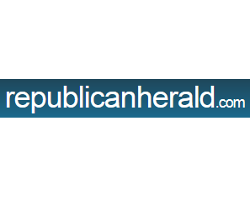 March 7, 2017 - In order to get coal inventories back in line, Blaschak Coal Corp. in Pennsylvania recently laid off 55 employees in four locations until sometime in the spring.
The layoffs went into effect after the Feb. 24 work day at its operation in Mahanoy Township and the strip mines near Centralia in Columbia County, Lattimer in Luzerne County and Primrose in Schuylkill County.
Blaschak President/Chief Executive Officer J. Greg Driscoll said the layoffs are considered temporary as those in 2013, 2014 and 2016, when 27 full-time employees were laid off.
"We actually effectuated a layoff about a week ago," Driscoll said in a telephone interview. "The real big driver has been the fact that we've had two straight winters when we didn't have much of a winter."
Driscoll said the above-average winters temperature-wise led to slower anthracite coal sales.
"The 2015-16 winter and now the 2016-17 winter have been very, very warm and have impacted pretty dramatically some of the demand for our products for home heating, in particular, and that is a big part of Blaschak's business," he said.
Driscoll said the company prepares for consumer needs during the winter, requiring to have coal available on short notice as needed, and when sales are below normal expectations, a surplus builds up.
"We found ourselves with a lot of coal on the ground, both of mined coal and prepared coal," Driscoll said. "We decided that the most effective thing to do, as much as I hate it, was to stop mining for a period of time to get inventories back in balance."
Driscoll said the layoffs are considered temporary.
"As is always the case, we anticipate this to be a temporary suspension and we will be back to work sometime in the spring," he said. "The suspension affects all of our mining activity and some of our auxiliary activities, but mainly it's a mining shutdown."
The layoffs at the St. Nicholas operation in Mahanoy Township affected three employees, with the remainder of the layoffs at the other locations.
"We think this is going to be six to eight weeks, something on that order, but again we have to wait and see how much demand is impacted and how things go forward," Driscoll said. "We informed our miners that they would be back to work around May 1. That's our target and it could be sooner than that. We're certainly hoping that it's not later. We anticipate a return of all our guys and hopefully entering into a period that is a little more favorable with regard to the weather."
He added, "When you sell people a product that heats their home, we want to make sure that they don't run out when they need it, but the other side is that if they don't need it, they don't need it. It's not the easiest market to prepare for."
Driscoll explained that the heating "degree day" measurement was much lower that normal. According to the U.S. Energy Information Administration, www.eia.gov, degree days are measures of how cold or warm a location is. Heating degree days are a measure of how cold the temperature was on a given day or over a period of days. Cooling degree days measure how hot the temperature was on a given day or over a period of days.
"We market to about 25 states, so when you across our market, we measure degree days in 12 locations around the country," Driscoll said. "For example, during the winter of 2014-15 in the period from September to April, we measured about 65,000 degree days across all those markets. Last year, we measured 49,000 degree days, and this year we're going to come in under that 49,000. Typical is probably around 60,000 degree days, and we're well below that. Of course, coal is very often used as a supplemental heat source, and it's not always the primary heat source. And the other factor is that oil and gas prices have been very low relative to coal and have come down over the last couple of years, and that is also an impact."