Seeking Survival, Coal Industry Wants To Be Part Of The Low-Carbon Economy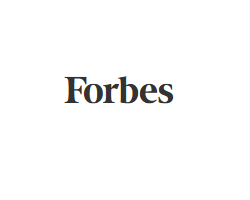 By Ken Silverstein
March 7, 2017 - During President Trump's address to the nation, he explained that his administration would remove regulations -- including those tied to the coal industry -- to create an economic expansion. But even the coal sector realizes that its future may be more closely linked to investments in low-carbon technologies.
Now the coal operators are pushing for public incentives to motivate new capital to flow into ultra-efficient plants and those that are able to capture carbon releases. The result, they say, will produce power plants as clean as today's natural gas units -- a roughly 45% efficiency rate, which is greater than the current 33% figure and which means fewer emissions on the backend. That's a position generally endorsed by former Energy Secretary Ernest Moniz, who served under President Obama.
"The coal industry must build, own and operate these new plants. …," Moniz said last fall before the Energy Innovation Forum. "Getting the tax credits ... would be a very, very big deal. Having the tax credits in place and the trajectory for carbon reductions, in my view, is what the investment community needs."
The development of clean technologies is creating consumer awareness. The oil giants already know this and are driven to make these investments, given the relative low price of oil and the environmental pressures they are facing. Consider that French company Total SA bought French battery maker Saft Group for $1 billion. In 2011, the oil company bought a 60 percent stake in SunPower Corp.
Coal must also do something different. Between 2010 and 2012, 14 gigawatts of coal-fired capacity was retired, says the U.S. Energy Information Administration. By 2020, 60 gigawatts will go, it adds. In lay terms, that amounts about 250 coal plants that have been shut down with another 100 or so set to retire in the coming years. All-in-all, about half the coal fleet will have been mothballed.
The fallout: coal production declined by 18% between 2015 and 2016. That's the lowest since the 1970s. And no doubt that this affected the livelihoods of coal operators and their employees. Several dozen coal companies did at one point go belly up, including the biggest ones: Alpha Natural Resources, Arch Coal and Peabody Energy.
Altogether, about 150,000 domestic coal jobs remain that include executives, engineers, accountants, electricians and miners. By comparison, there are nearly 209,000 solar workers in the United States.
The Paradox
For sure, coal still provides nearly 30 percent of the nation's electricity. But many of those plants are older and most utilities have finally acquiesced to the fact that it is cheaper to retire those units than to retrofit them with pollution controls.
American Electric Power Co. and Duke Energy are two of the biggest coal guzzlers and they are closing about 6,000 megawatts each in the near term. Southern Co., meantime, is shutting down 4,000 megawatts. None of those utilities has any plans to build any new coal facilities.
The paradox here is that the coal sector now has a friend in the White House while the longer term trends are still unfavorable. Does the sector then return to its old lobbying tactics — ones where it had used its political heft to ensure pro-industry legislation? Or does it recognize the ongoing evolution and work within the new environmental constraints?
The answer is a mix of both. No doubt, the coal industry will oppose the pending carbon-cutting Clean Power Plan with all that it has. To that end, the president is expected to sign an executive order weakening the ruling while also proposing to cut the EPA's budget by 25%. That would give the regulation fewer teeth if it survives pending legal challenges.
Meantime, the coal sector is happy that the president will lift the ban that has put a moratorium on mining on federal lands — one established by the Obama administration more than year ago. Obama's team said they had wanted to review royalty fees paid to taxpayers for mining on public property as well the amount paid for leases — all part of the bigger picture: a reduction in carbon emissions.
But the industry will also advocate for tax subsidies and tax breaks for those companies investing in low-carbon strategies that include carbon capture and sequestration. Right now, it is largely unproven and hugely expensive, evidenced by Southern Co.s Kemper project that at $6.8 billion is $4 billion over budget. But the industry says that with time and money, the technology will prove itself.
There's still the ultra-efficient plants, which do exist today and which result in a cleaner burn. Those remain a small percentage of today's coal plants, mainly because of their high cost. But subsidies may help. And the sector knows that the world is trending toward low-carbon fuels and it believes that it too can make the leap.
"The objective here is to reduce emissions," says Benjamin Sporton, chief executive of the World Coal Association, in a telephone interview. "Governments are recognizing that carbon capture and storage has a role to play. This is not something that a lot of environmentalists want to hear. But coal is here for decades to come and they can't wish it away."
Sympathetic Lawmakers
The association says that coal is now about 40% percent of the global electricity mix and that in 2040, it will still be 30%. The central question, it says, should be about how to make it cleaner as opposed to how to make it go away.
In a New York Times story, Arch Coal, Cloud Peak Energy and Peabody Energy said they agreed with those sentiments, pointing out that they are asking their elected representatives in this country to give tax breaks to companies that invest in the tools to capture and bury carbon, or use it to enhance oil recovery.
But those developers are seeing first hand their utility clients drop their coal plants and replace them mostly with natural gas. A modern combined-cycle natural gas plant can be built for less money and with fewer headaches than a coal plant today, especially one with expensive technologies tied to it.
What now? Congress may comply with their wishes to grant breaks to companies investing in carbon-cutting technologies. And Trump will continue to throw bones to the industry as well, which includes giving coal developers more latitude to dispose of their waste into nearby streams. But despite the best efforts, the coal sector can't trump basic economics: consumers are demanding cleaner, lower-carbon fuels at competitive prices. Coal companies realize that they must evolve.
"We can't turn back time," said Richard Reavey, vice president for government affairs at Cloud Peak Energy, in an interview with the New York Times. "We have to accept that there are reasonable concerns about carbon dioxide and climate, and something has to be done about it. It's a political reality, it's a social reality, and it has to be dealt with."
Given that the world will remain dependent on coal, it makes sense to burn it in a cleaner fashion and for the sector to invest in the technologies to do just that. But it is cruel to give poverty-stricken pockets of the country false hope — that the industry that had once lifted up their towns will return to its heyday. If the president does, in fact, want to usher in a new era of thinking, he will help those coal communities create 21st Century businesses and perhaps those that would be facilitated in part by the coal developers themselves.