Trump Poised to Scrap US Clean Power Plan and Cut Green Budgets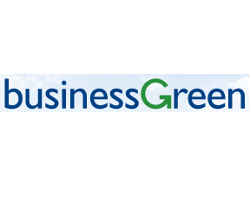 By Michael Holder
March 7, 2017 - The EPA's Clean Power Plan - a cornerstone of Barack Obama's drive to cut US greenhouse gas emissions - is set to become the latest victim of the Trump adminstration's deregulatory drive, as President Trump prepares to sign executive orders in the coming days to review and rescind the regulation.
A move from the White House to roll back the signature climate initiative, which requires major power plans to reduce their emissions and is a major contributor to US's Paris Agreement commitments, has long been expected - despite a number of major US corporations signalling their support for the regulation last year.
Media reports suggest an executive order could be signed as early as today, as Trump continues his assault on federal green regulations.
The Clean Power Plan, which is policed by the EPA, aims for a 32 percent reduction in US greenhouse gas emissions from the power sector by 2030 compared to 2005, primarily through the increased use of natural gas and renewables and a reduced reliance on unabated coal power.
However, Trump and his team have consistently voiced support for the coal industry, vowing to roll-back "job killing" regulations on coal mines and power plants.
Advocates of low carbon energy sources have expressed optimism that as renewables costs continue to fall many energy firms will continue to invest in clean power regardless of whether the regularions are rescinded.
However, green groups fear the removal of the Clean Power Plan will throw a lifeline to many coal plants and slow down US decarbonization efforts.
Consequently, they are expected to launch a fierce legal battle against the Trump administration, which will likely argue that the federal government is legally required to come forward with regulations to curb greenhouse gas emissions following a Supreme Court ruling that determined emissions should be regulated under the Clean Air Act.
In related news, one of the federal government's leading climate science research agencies is also facing significant funding cuts as part of the White House's forthcoming budget plans, according to reports.
A leaked four-page memo from the White House Office of Management and Budget seen by the Washington Post last week proposes cutting funding for the National Oceanic and Atmospheric Administration (NOAA) by as much as 17 percent.
As well as cutting money for satellite data and information services, the proposed slash in NOAA's budget would also eliminate funding for a variety of smaller programmes such as external research, coastal management, estuary reserves and coastal resilience, the paper said.
The EPA itself is also facing deep cuts under Trump's formal budget blueprint, with reports indicating the Agency's budget could be slashed by more than $2bn, including a 42 percent drop in its R&D funding, despite reported reservations from new EPA administrator Scott Pruitt.
It follows news last week that the EPA has withdrawn its request for oil and gas companies to provide regulators with information on methane emissions, and of Trump signing an executive order requiring the Agency to review its Clean Water Rule.
The Trump administration intends to formally release its budget blueprint in mid-March.
And in further news the White House yesterday faced fresh criticism over its links to the oil industry, after it released a press release praising Exxon Mobil's latest investment program that lifted lines directly from the oil giant's own press release.