Corsa Coal Narrows FY16 Loss, Expects to Raise Coal Output in 2017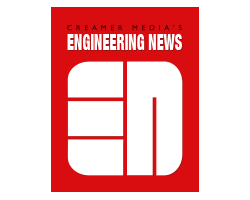 March 8, 2017 - TSX-V-listed metallurgical, thermal and industrial coal producer Corsa Coal has narrowed its net loss for 2016 to $34.14 million, compared with the loss of $152.99 million in 2015.
Adjusted earnings before interest, taxes, depreciation and amortization improved to $6.63 million, compared with $5.36 million the year before.
The company sold 669,000 t of metallurgical coal and 235,000 t of thermal coal in 2016.
It expects to raise metallurgical coal production to between 1.33 million and 1.48 million tonnes and thermal coal output to between 625,000 t and 725,000 t this year.
Production is expected to start at Corsa's Acosta Deep mine, in Pennsylvania, in the second quarter of this year. The mine is set to produce 400,000 t/y of metallurgical coal once fully operational.
The company is also evaluating other mines in its portfolio for additional growth opportunities.
It has also added a mining crew at its Quecreek mine, in Pennsylvania, and upgraded mining equipment at its Casselman mine, in Maryland, which should contribute to higher production levels in future.