President Trump Promised Mine Jobs and Highways; West Virginia Won't Forget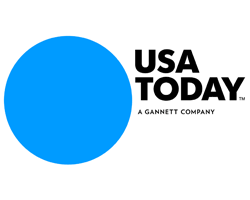 By Rick Hampson
March 10, 2017 - In southern West Virginia they call this The Highway That Time Forgot, a 100-mile, two-lane stretch of stomach-churning switchbacks and careening coal trucks, clogged by stop-and-start school buses, slow-driving seniors and the random pedestrian.
Infamous are its ear-popping ascents and declines; its oscillating speed limits and paucity of passing zones; its (by one count) 333 substandard curves. Rock ledges tower over the road, and sometimes boulders fall on it.
That Route 52 is the best east-west connection through the coalfields — two entire counties have not an inch of four-lane — testifies to how badly the area needs the 65-mph, limited-access divided highways that the rest of America takes for granted.
President Trump has famously promised to "bring back coal'' and put miners back to work. But he's also who's promised $1 trillion for infrastructure. At the Republican National Convention, on election night, in his inaugural address and last week in his first speech to Congress, the New York developer has vowed to build highways.
To Trump supporters here, his infrastructure promises are as important as his coal promises. Highways, in fact, are seen as deliverance from coal's economic tyranny.
"If we could get highways in here, we wouldn't have to depend on coal,'' says Ray Bailey, the assessor in McDowell County, where Trump got 74% of the vote. He's tacitly admitting that while Trump may be unable to revive an industry that has been declining for decades, he can at least build some roads.
"Now is the time,'' agrees Gordon Lambert, a county commissioner, a Democrat and a Trump voter. "If we don't get our highways this time, we won't get them in our lifetime.''
His constituents are desperate. Since 1960, when the coal industry began to collapse, McDowell County's population has declined from 71,000 (third largest in the state) to 21,000 (29th). Only one in three adults works for a living, and the largest employers are the schools and two prisons. Last year even Walmart pulled out.
The lack of highways has exacerbated the isolation that for two centuries has been Appalachia's curse. "Interstates are the roads, canals and railroads of our early history, all rolled into one. If you don't have them, you can't develop,'' says Bugs Stover, the Wyoming County circuit court clerk. He once walked 100 miles to the state capital to present the governor with a petition to match federal highway funds.
Like everyone here, he pines for two massive projects: the King Coal Highway and the Coalfields Expressway, which would crisscross southern West Virginia, bypassing Route 52 and its ilk. They've been on the planning board for decades, but so far only six drivable miles have been constructed.
There are two notable monuments to this futility. One is The Highway in the Middle of Nowhere, a 1.5 mile roadbed constructed in 17 years ago but still unpaved and unconnected.
And, at the eastern end of The Highway that Time Forgot, near the Virginia line, there is The Bridge to Nowhere. The twin-span, four-lane, 20-story structure was completed a decade ago. But it dead-ends into the side of the aptly named Stony Ridge. "They built my bridge, but then the money ran out,'' wails Christine West, 84, a retired state highways department employee for whom it is named.
She wants Trump to take a look. "If the president came here he'd see this and finish the road,'' she says. She's standing in the mud of a construction road leading to the bridge. "He needs us,'' she says of Trump. "He got elected because of us.''