Regency Mines Announces Updates to Coal Projects in the Appalachian Basins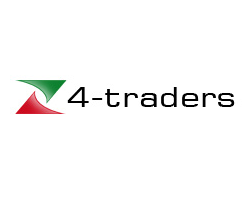 March 12, 2017 - Regency has now invested $150,000 for a 20% shareholding in the new joint venture company Vali Carbon Corp. (VCC) under the terms of the joint venture with UK Carbon Resolutions Ltd (UKCR) announced on February 6, 2017 and is proceeding with the formal documentation, which is now expected to be completed within the next two weeks. UKCR has now identified a new metallurgical coal opportunity within the target Appalachian area, which UKCR has secured and is transferring into VCC. The parties will continue to progress this project, and a further announcement will be made when formal documentation is completed.
Meanwhile at the Rosa mine in Alabama, held by Carbon Minerals Corp., a company 20% owned by Regency, the contract washing of coal at the 125 short tph preparation plant continues as scheduled. Mining of coal with the highwall miner on site will start shortly, and third party deliveries of mined coal are expected to start before the end of March.
Andrew Bell, Chairman of Regency Mines, commented: "The political and economic background for metallurgical coal remains almost entirely favourable, and we welcome President Trump`s plans for $1 trillion of much-needed investment in America`s public infrastructure. As coal continues its recovery from extreme cyclical lows, interest is returning to the sector, and we aim with our partners to establish an early footprint that will have a quality and scale difficult to replicate as the recovery consolidates. We have identified with our partners a number of opportunities to ramp up production and diversify our sources of saleable coal, of which these are the first.
He continued: The immediate priority now that Rosa has become cash flow neutral-to-positive is to accelerate cash flow generation, both by moving from contract washing to mined coal sales at Rosa, and by working towards early production through strip mining of permitted areas at the VCC project.