China's Shanxi Province Launches Crackdown on Illegal Coal Mines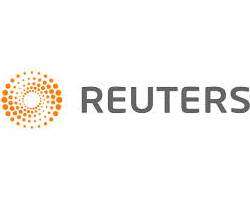 By Meng Meng and Josephine Mason
March 14, 2017 - China's Shanxi province has launched a new campaign against illegal coal mining, according to a document seen by Reuters on Tuesday, as one of China's top producing regions seeks to get tough on cutting overcapacity.
Shanxi province accounts for a quarter of China's coal output and has pledged to cut 20 million tonnes of overcapacity this year as part of Beijing's plan to remove 150 million tonnes across the whole industry as it battles smog and tries to make heavy industry more efficient.
But recent price gains have tempted some coal mines into producing more than they have been allowed, the Shanxi Administration of Coal Mine Safety and the Shanxi Coal Industry Bureau said in the document, dated March 12.
Two sources who received the document confirmed its authenticity.
The agencies declined to comment when asked to confirm the move.
"We will pay surprise visits, sometimes at night, and increase the frequency checks on state-owned mines," they said in the document.
Coal mines that are still subject to production limits should operate 276 days a year or at 84 percent of their capacity, they said.
In addition, coal mines that are vulnerable to seismic activity should operate at 80 percent of the capacity.
News of the stricter controls on production provided further support to coal prices, analysts said.
Most-active May futures rallied over 3 percent to 619 yuan per tonne, their highest since the contract launched in May 2015.
The Shanxi authorities said in the document that they had found some coal mine operators using "fake invoices, fake data, fake graphics" to avoid supervision, and some mines that had been shut down had been reopened.
The Shanxi government will suspend production for at least one month at coal mines that produce 10 percent more than they're allowed.
Coal mines that reported more than one major accident over a three-month period will be closed if they are still operating, it said.