North Dakota Officials Call For Wind and Coal Energy Study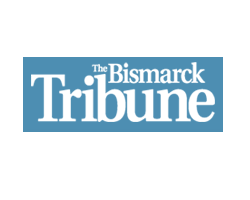 March 14, 2017 - North Dakota legislators have backed a bill calling for a study of the state's energy landscape amid complaints by some that it unfairly favors wind energy over coal.
The Bismarck Tribune reports that the call for a study was attached to a bill proposed by Republican Sen. Dwight Cook that called for a moratorium of new wind energy projects in the state. The Senate voted overwhelmingly in favor of the amended bill before the Legislature's mid-session break.
Republican Sen. Jessica Unruh says she thinks "it's time to level the playing field." She says discussion of the topic in the Legislature seemed to pit coal against wind, and that this isn't the intention of the study.
Cook says the project is about reliability, "and coal is the most reliable source of power we have." He says the study is an important first step in preparing for North Dakota's future.