Tightening Supply Supports Near Record Thermal Coal Prices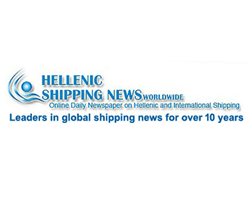 By Meng Meng, Josephine Mason, and Louise Heavens
March 14, 2017 - China's thermal coal prices rose to the highest level since mid November due to tightening supply, shrugging off concerns that prices will fall after policy makers delay introducing radical production controls. Benchmark thermal coal prices at the port of Qinhuangdao rose 2.5 percent this month to $87.6 on March 10, nearing the $90 per tonne record reached in November. Average prices in March also recorded their highest levels in at least three years.
The upward momentum in coal prices was due in part to a ban on explosives used by coal producers and expectations that Beijing will impose strict limits to cut overcapacity this year.
Analysts said China's state planning agency called the first meeting with producers on Monday to discuss coal supply as well as capacity cut plans.
The informal ban on explosives affected both large scale and small producers in top producing region Inner Mongolia, as well as Shanxi and Sha'anxi provinces, forcing utilities to buy more expensive coal on the spot market as the supply of cheaper coal under long term contracts fell.
The contract price is at a 60 yuan discount to the spot market, according to traders.
An executive with Shandong Energy Group said the fourth largest producers by revenue can only meet 70 percent of the volumes required by their long term contract clients. Shenhua Group, one of China's largest coal producers, halted sales of spot cargo, at some north ports, including Qinhuangdao.
Producers and utilities are expecting prices to fall when the ban expires at the end of this week.
"Overall the market is in oversupply. In addition, we have more power supply from hydro power in the second quarter. Considering the policy market has not introduced the output limit, I think the price is very likely to fall starting April," Li Jinping, president of Luoan Mining Industrial Group told Reuters on the sidelines of the annual parliament meeting.