West Virginia Governor Examines Bill That Reduces Mine Safety Enforcement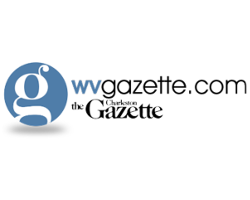 By Ken Ward, Jr.
March 16, 2017 - Gov. Jim Justice and his staff are examining proposed legislation that would strip West Virginia regulators of almost all their ability to enforce mine safety and health standards, and have yet to take a position on the bill.
"We are reviewing it," the governor's press secretary, Grant Herring, said in an email when asked Wednesday about the bill. "The last thing Governor Justice wants to do is put our coal miners in harm's way."
Senate Bill 582 would greatly curtail the authority of the Office of Miners' Health, Safety and Training to cite mine operators for safety violations or levy fines against coal companies. The bill also would eliminate the ability of the Board of Coal Mine Health and Safety to write new rules aimed at reducing injuries or deaths in the state's mining industry.
A subcommittee appointed to evaluate the bill was expected to meet sometime today or Friday, but a definite schedule had not been announced by press time Wednesday.
Under the bill, state inspectors no longer would scrutinize the underground coal mines at least four times a year. Instead, they would conduct at least one "compliance visit and education" session at each of those mining operations.
The heart of the bill eliminates any state notices of violations or fines, except if inspectors can prove a condition creates an "imminent danger" of death or serious physical harm. Also, the bill does away with several state mine safety and health standards and, instead, rely on regulations from the U.S. Mine Safety and Health Administration.
The lead sponsor of the bill is Sen. Randy Smith, R-Tucker, who is a safety manager for Mettiki Coal, an Alliance Resources Partners subsidiary with a major underground mine in Tucker County.
The United Mine Workers union, which opposes the bill, endorsed Justice in last year's gubernatorial race. UMW President Cecil Roberts called Justice — whose family owns several mining operations — "one of the good coal operators."
Last year, West Virginia led the nation in coal-mining deaths. So far in 2017, there have been two coal-mining deaths in the state, including one last month at one of Justice's operations.
The West Virginia Coal Association, which supports the legislation, endorsed then-Senate President Bill Cole, Justice's opponent in last year's general election.
On Wednesday, West Virginia's largest coal producer, Murray Energy, released a statement that commented on the legislation but did not specify if the company supports the changes in enforcement authority contained in the bill.
"We certainly support the efforts of West Virginia Senator Randy Smith to improve miner safety and to address other issues related to survival of the coal industry in the state of West Virginia," the statement from Murray Energy said. "As a coal miner, Senator Smith certainly understands what changes are needed. We look forward to working with Senator Smith on this legislation, as well as the other reforms necessary to provide the maximum possible safety to our miners and to protect coal jobs and family livelihoods in the State of West Virginia."