American Resources Corporation Begins Development of Second Metallurgical Coal Mine in Alma Seam Called Carnegie 2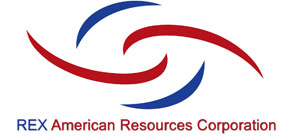 March 17, 2017 - American Resources Corporation (otcqb:AREC), through its wholly owned subsidiary Quest Energy Inc, has commenced development of its permitted "Carnegie 2" coal mine in the Alma coal seam, located in Pike County, Kentucky. Carnegie 2, which will be sold in the High Vol A/B metallurgical markets, is a green-field operation that will be mined as a room and pillar underground operation. Similar to the company's Carnegie 1 mine in the same coal seam, Quest Energy is anticipating a cost structure that is sub-$55 per ton.
The portal location of the Carnegie 2 mine is geographically located near Quest Energy's McCoy Elkhorn Coal Bevins Branch processing and load-out facilities, enabling cost-effective logistics, processing and blending capabilities. Both the Carnegie 1 and Carnegie 2 mines fit within Quest Energy's hub-and-spoke model of aggregating mining operations around a centralized processing and transportation hub, in this case that of McCoy Elkhorn Coal LLC. Carnegie 1 and Carnegie 2 production will be sold on a standalone basis and combined with the company's Mine 15 coal in the Glamorgan/Millard coal seam. Quest Energy is actively working to bring other coal mines within its regional McCoy Elkhorn Coal operating complex in production, which will go to further reduce operating costs at McCoy Elkhorn Coal.
"After we were able to get our Carnegie 1 mine into production and under budget, we are excited to begin development on Carnegie 2 mine." Stated Mark Jensen, CEO of American Resources Corporation. "Our team prides itself on operating under a culture of safety and efficiency which enables the company to compete in all markets. Our ability to be a low-cost producer in the metallurgical and specialty market is tied to the hard work of our employees and our corporate culture."
The company is currently performing underground face-up work at Carnegie 2 and anticipates the initial development to take approximately sixty days, with infrastructure and equipment moving on-site shortly thereafter. If the weather cooperates during this initial phase the company anticipate producing coal at this location within ninety days from the beginning of development.

American Resources Corporation is engaged in diversified energy services including mining, processing and logistics, with a primary focus on traditional energy sources such as coal and oil and gas. American Resources Corporation plans to expand its business by continuing to develop its currently leased properties and further expanding its processing and logistics business, and through the pursuit of strategic acquisitions.