West Virginia Attorney General Morrisey: Trump's Executive Order A Major Victory in W.Va.'s Fight Against Obama EPA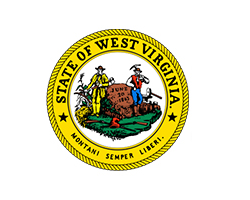 April 1, 2017 - West Virginia Attorney General Patrick Morrisey witnessed President Trump sign an executive order, which the Attorney General declared a landmark victory toward the ultimate dismantling of a Power Plan that would have devastated coal communities across the state and nation.
The Attorney General was among those present for President Trump's signing ceremony at the U.S. Environmental Protection Agency. The executive order initiates a review of the so-called Clean Power Plan and rescinds the Obama-era Climate Action Plan.
"This is a monumental victory for West Virginia," Attorney General Morrisey said. "President Trump's decisive action lets everyone know this unlawful, job-killing regulation will find no support in his administration.
"That's a tremendous relief for every coal miner and family that depends upon coal's success. It also underscores the importance of our achievement in halting the rule's enforcement, while reinforcing the Supreme Court's message – proponents of the Power Plan should put their pencils down," he added.
Tuesday's executive order also spelled doom for EPA's carbon dioxide performance standards for new power plants, a related Obama administration regulation challenged by West Virginia and many of its partners.
West Virginia-led achievements paved the way for Tuesday's victory. That includes the Oct. 23, 2015, challenge of the Power Plan on the very day it was published, as well as the Supreme Court's historic and unprecedented stay of the regulation, Feb. 9, 2016.
Together, those successes blocked enforcement of the Power Plan and provided time for a new administration and Tuesday's executive order.
The states have long argued the Power Plan exceeded the EPA's congressional authority and violates the U.S. Constitution by attempting to commandeer and coerce the states into carrying out federal energy policy.
The EPA specifically overstepped its authority by transforming the nation's energy industry, double regulating fossil-fired power plants and forcing states to fundamentally shift their energy portfolios away from coal-fired generation.
The Attorney General, in a multistate letter signed Dec. 14, 2016, urged then President-elect Trump to pursue formal administrative action to withdraw the Power Plan and resolve related matters in court. It also called upon Congress to take longer-term legislative action to prevent any future EPA from drafting similarly unlawful and/or more extreme rules.
West Virginia and Texas brought the legal challenge with a broad, bipartisan coalition that included Alabama, Arizona, Arkansas, Colorado, Florida, Georgia, Indiana, Kansas, Kentucky, Louisiana, Michigan, Mississippi, Missouri, Montana, Nebraska, New Jersey, North Dakota, Ohio, Oklahoma, South Carolina, South Dakota, Utah, Wisconsin and Wyoming, along with the North Carolina Department of Environmental Quality and other state agencies.