CEDAR Coal Fair in Southern West Virginia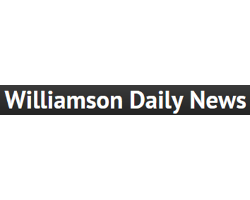 April 2, 2017 - Governor Jim Justice has officially declared the first week of April (April 3 – April 7, 2017) Coal Education Week in the Mountain State. Chief of Staff, Nick Casey, made the announcement at a ceremony at the State Capitol on Thursday, March 30, 2017. CEDAR (Coal Education Development and Resource of Southern West Virginia, Inc.) board members, W. Va. Coal Association members and Matewan fourth grade students were present for the ceremony.
The Proclamation recognizes the importance of coal in West Virginia, from fuel that powered the transformation of the United States during the Industrial Revolution to present day through economic development and diversification resulting in new commercial, industrial, agricultural, public, residential and recreational facilities on land made available through coal mining.
Over 60,000 West Virginia families depend on the coal industry for their livelihoods. Each year the industry pays more than $3.4 billion in wages and generates more than $26 billion in total economic impact. Coal severance taxes pay for the construction of roads, bridges, hospitals and schools throughout the state and 90 percent of West Virginia's electricity is generated by coal.
Coal Education Week includes a Regional Coal Fair that will be held at the Chief Logan Convention Center April 3 – April 7. The fair is open Tuesday through Friday to the public from 9am to 8pm every day. Tuesday evening CEDAR hosts a picnic/tour of the student projects with Southern West Virginia Community and Technical College live filming students with their projects. Wednesday evening the Logan Chamber of Commerce will be hosting a Business After Hours and Thursday evening the Tug Valley Mining Institute will host their monthly dinner with guest speaker, Paul Lang, Arch Coal.
Everyone is invited to come out during this week and support our coal miners by visiting the projects on display at the Chief Logan Convention Center in Logan, W Va. CEDAR educates students, teachers and parents about coal and its benefits through grant initiatives, coal educational fairs, and scholarships. For more information, contact Georgene Robertson, President of CEDAR of Southern West Virginia, 304/792-8433.
The CEDAR golf tournament will be September 12, 2017 at Fincastle on the Mountain in conjunction with the Bluefield Coal Show, for more information contact Bud Clapp, 304/324-2430.