EIA's Coal Markets Report: April 3, 2017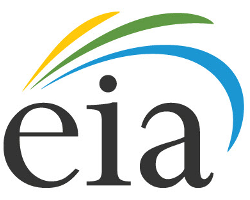 April 3, 2017 - The Coal Markets Report has been updated for the business week ending March 24, 2017.
For the week, spot price:
- Increased $0.15 to $50.75 in Central Appalachia
- Increased $0.15 to $45.15 in Northern Appalachia
- Remained same in Illinois Basin
- Increased $0.05 to $11.50 in Powder River Basin
- Increased $0.10 to $40.00 in Uinta Basin
Spot prices are in dollars per short ton and are for delivery in Q2 2017.
NYMEX coal future prices are available through Friday, March 31, 2017.*
*Please note that future prices for NYMEX APPALACHIAN and INDONESIAN_MCCLOSKEY coal are no longer available.
To see the full report, please visit: http://www.eia.gov/coal/markets/.