Indonesian Coal Mining Company Harum Eyes Raising H1 2017 Output to 2.2 Mil Mt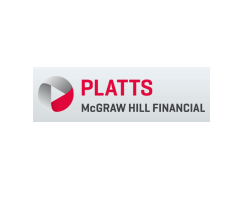 By Deepak Kannan and Irene Tang
April 3, 2017 - Indonesian thermal coal miner Harum Energy said late Friday it is targeting to raise output in the first half of 2017 to 2.2 million mt, up 15% from H2 2016.
"Despite the challenging operating conditions -- with continuous heavy rainfall at the mine site -- the company is confident it can achieve the target," the company said.
Harum posted an output of 3.2 million mt in 2016, down from 3.6 million mt in the previous year. Sales volume for 2016 fell 12% to 4 million mt, while FOB vessel cash cost slumped 21.3% to $31.20/mt.
Average sales price, or ASP, for 2016 fell 1.4% to $51.90/mt, the company said, but fourth-quarter ASP improved 2.2% from the third quarter because of Chinese demand and supply tightness.
Thermal coal prices more than doubled in 2016 driven by Chinese demand and supply tightness at various coal producing regions. Indonesian production was impacted by heavy unseasonal rains.
"In response to the recovery in coal prices, the company ramped up its coal production in the second half [of] 2016, boosting production and sales volume by 47.3% and 48.3%, respectively over the first half of 2016," Harum said in its annual report.
In the fourth quarter of 2016, the company produced 1.2 million mt of coal, jumping 53.9% from the previous quarter, while sales volume in the same period surged 72.5% to 1.5 million mt. However, cash cost during the fourth quarter jumped 13.5% from the previous quarter to $33.20/mt, because of higher stripping ratio as it ramped up production.
At the end of the year, inventory stood at 0.36 million mt, said the company, which counts China, Malaysia, South Korea and Taiwan among its major customers.
Harum said it has already sold the majority of its first-half 2017 production, with Q1 sales priced at higher level compared with the previous quarter.
Harum has mining operations in East Kalimantan and produces coal with heating value ranging from 5,800-6,400 kcal/kg air dried basis, according to its website.
The price of FOB Kalimantan 5,900 GAR has surged 59% since the start of 2016 to be assessed Friday at $75/mt, according to S&P Global Platts data.