Cyclone Debbie Sparks Surge in Price of Coking Coal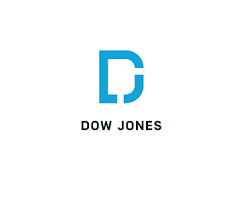 By Rhiannon Hoyle
April 4, 2017 - The price paid for cargoes of Australian steelmaking coal has rocketed 15 percent to its highest since January as shipments from the world's top export hub are disrupted following a ferocious storm.
Tropical Cyclone Debbie last week lashed Queensland with destructive winds, causing floods and landslides and forcing the closure of many port and mining operations in a state that accounts for about 60 percent of global shipments of coking coal.
Aurizon Holdings, Australia's largest rail freight operator, says it could take weeks to get some key rail routes between inland mines and export terminals running again. UBS estimates about 5 percent of global supplies might be lost from the world export market as a result.
The price of Australian coking coal exports last night surged $US23.40 to $US175.70 a tonne, according to the Steel Index, a data provider. That is the highest price paid since January 18. With Australia the world's top supplier of steelmaking coal, the price of its exports is viewed as an international benchmark.
The jump broke what has been an "eerie silence" in world coal markets to the cyclone in recent days, said ANZ. It said traders are now racing to secure supplies in case disruptions are lengthy.
The cyclone, the most powerful storm in Queensland since Cyclone Yasi made landfall in February 2011, sparked the evacuation of thousands of people and left hundreds of homes uninhabitable.

Aurizon, which hauls coal for miners including BHP Billiton and Glencore, said its four major rail routes through the central Queensland coal hub remain closed and some lines could take as many as five weeks to repair.
"The damage to rail networks is worse than we had expected," said UBS.
Glencore said that, although its mines are running, exports "will be significantly impacted until flood waters recede and repairs to the rail systems are completed."
Analysts say the price paid for coking coal — which is heated to create coke, that is then used to melt iron in the steelmaking process — could surge further if traders panic about availability of supplies.
UBS, which says it will be tricky to find alternative ways to transport coal from mining operations in remote parts of Queensland, estimates the disruptions could add $US100 a tonne, or even more, to the value of the fuel.
"With a significant amount of the world's premium hard coking coal now marooned on-site (at mines), prices are likely to continue to push higher," ANZ also said in a note today.