BHP Declares Force Majeure on Cyclone-Hit Australian Coal Exports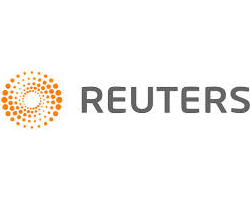 By Tom Westbrook, James Regan, Jonathan Barrett and Richard Pullin
April 5, 2017 - BHP Billiton, the world's biggest shipper of coking coal, said on Wednesday it won't meet its export commitments from cyclone-struck northeast Australia, while hard running floodwaters threaten to delay repairs to rail lines.
BHP is the fourth miner in the region to declare force majeure - a clause typically invoked after natural disasters - leaving rivals in the United States to cash in on a surge in prices as Chinese steelmakers scramble for supplies.
Landslides at a mountain pass on the railway connecting coking coal mines in Queensland state to ports have halted operations on the busiest network, called Goonyella, which line operator Aurizon said would take about five weeks to repair.
Aurizon said its second busiest coal haulage network, Blackwater, would be operational by week's end, but a miner that uses the line told Reuters a restart would likely be delayed due to floodwaters "running harder than predicted".
"Our understanding is the reopening of the rail line ... is likely to be early next week at best," said the miner, who requested anonymity.
Aurizon said on Wednesday there had been no change to its schedule.
Queensland accounts for more than 50 percent of global seaborne coking coal supplies, with prices rising on fears that stockpiles held by steelmakers will start to run down.
Chinese coking coal futures jumped more than 7 percent on Wednesday to a four-month high, while Singapore-listed futures of Australian premium coking coal surged 43 percent over the previous two days.
BHP has interests in 11 coal mines in Queensland's Bowen Basin. Nine are operated with Japan's Mitsubishi Corp. under the BMA joint venture and two in partnership with Mitsui, called BMC.
"BHP Billiton confirms that force majeure has been declared for all BMA Coal and all BMC Coal products as a result of damage caused by Cyclone Debbie to the network infrastructure of rail track provider Aurizon," the company said in a statement emailed to Reuters.
The Blackwater line is south of Goonyella in an area still subject to rising water levels, as floodwaters make their way through local river systems.
Levels in the main catchment, the Fitzroy River, are only forecast to peak on Thursday, even as workers try to get rail systems working again.
"We've been noticing a lot of those Landcruisers with the railway wheels on 'em as well, so they've been going up and down so I presume they've been checking the line," said hotel manager Kevin Vincent, who works in the town of Duaringa on the Blackwater line.