Coking Coal Surges as Cyclone Hits Key Supply Route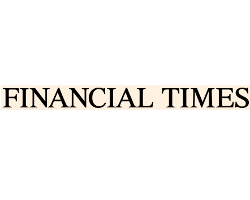 By Neil Hume
April 6, 2017 - The price of coking coal, a vital ingredient in steelmaking, has surged above $200 a tonne after a tropical cyclone knocked out a key supply route in the main mining area of top producer Australia.


As steel mills across Asia scrambled for supplies, premium hard coking coal — which is combined with iron ore to make steel — jumped 12.3 percent to $211.30 a tonne, according to an assessment from the Steel Index, a price reporting agency.



The steelmaking commodity has surged 40 percent since Cyclone Debbie smashed into the north-eastern state of Queensland last week, leaving a trail of devastation in its wake.



Queensland produces around half of the world's supply of coking coal and is major supplier to China's vast steel industry.



The last time its mining areas were hit by a cyclone six years ago, it drove the price of coking to a record of $330 a tonne.


Analysts said a similar reaction cannot be ruled out because of damage to the rail networks that serve export terminals on the east coast of Australia.
Several big producers, including BHP Billiton, Glencore and Peabody have already declared force majeure on shipments from the Bowen Basin — a legal term for when a company is unable to meet contracts because of circumstances out of their control.



This followed news that the Goonyella rail system, which connect mines in the Bowen basin with two large coal terminals on the east coast, would be out of action for five weeks because of damage sustained during the cycle.



The terminals severed by the system — Dalrymple Bay and Hay Point — handle about 55 percent of Queensland's coal exports.



"While the ports will be in a position to allow ships to load shortly, we anticipate exports will be significantly impacted as there is insufficient stockpile volume at port to satisfy requirements of vessels waiting and en route to Australia for loading," Mr. Sultoon said.



The coking coal industry enjoyed bumper profits last year off the back of a price rally that made it 2016's best-performing major commodity.



Prices jumped 300 percent to more than $300 a tonne after China cut the number of days coal miners could work in a year to 276 days from 330 in an attempt to improve the industry's profitability.


The curbs were relaxed over the winter and Beijing has indicated they will only be reinstated if there is a marked decline in prices.


Until Cyclone Debbie hit Queensland, analysts had expected prices to struggle this year, in part because of increased supplies from Mongolia and the US.
"We expect a strong price response in metallurgical coal prices over the coming weeks," said Jonny Sultoon of Wood Mackenzie, a consultant, who reckoned almost 10m tonnes of hard coking coal output could be lost to due to the cyclone.