MSHA Fatalgram Posted - Green Hill Mining Inc - GHM #51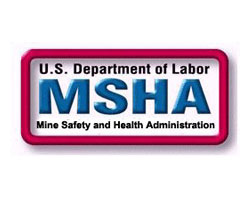 April 6, 2017 - On Wednesday, March 30, 2017, at 2:09 am, a 33-year-old miner (auger operator/foreman) was fatally injured at a surface auger mine. The miner was struck by a rock that fell from the bottom section of the highwall while changing worn cutter-head bits located at the front of the auger machine. The rock was approximately 4 feet by 5 feet by 30 inches in size.
Access the Fatalgram here.