Alliance Resource Partners, L.P. Announces Pricing of $400 Million Offering of Senior Notes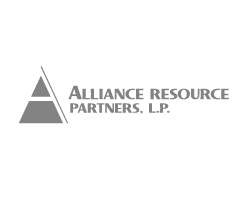 April 7, 2017 - Alliance Resource Partners, L.P. (NASDAQ: ARLP) ("ARLP") announced today that Alliance Resource Operating Partners, L.P. ("AROP"), a subsidiary of ARLP, and Alliance Resource Finance Corporation, AROP's wholly owned subsidiary, priced their previously announced private placement to eligible purchasers of $400 million aggregate principal amount of senior unsecured notes due 2025. The notes will be issued at par and bear interest at 7.5% per annum. The offering is expected to close on April 24, 2017, subject to customary closing conditions.
AROP expects to use a portion of the net proceeds from the offering to repay outstanding Series B senior notes due 2018 and the term loan under its credit facility and use the remainder of the net proceeds to repay a portion of the revolving borrowings outstanding under its revolving credit facility.
The notes have not been, and will not be, registered under the Securities Act of 1933, as amended (the "Securities Act"), or under the securities laws of any other jurisdiction. Thus, the notes may be offered only in transactions that are exempt from registration under the Securities Act and applicable state securities laws. The notes are offered only to qualified institutional buyers under Rule 144A and to persons outside the United States under Regulation S of the Securities Act. The notes will not be listed on any securities exchange or automated quotation system.
This press release does not constitute an offer to sell or a solicitation of an offer to buy the securities described herein, nor shall there be any sale of these securities in any state or jurisdiction in which such an offer, solicitation, or sale would be unlawful prior to registration or qualification under the securities laws of any such jurisdiction. The offering may be made only by means of an offering memorandum.
ARLP is a diversified producer and marketer of coal to major United States utilities and industrial users. ARLP, the nation's first publicly traded master limited partnership involved in the production and marketing of coal, is currently the second largest coal producer in the eastern United States with mining operations in the Illinois Basin and Appalachian coal producing regions.
ARLP currently operates eight mining complexes in Illinois, Indiana, Kentucky, Maryland and West Virginia. ARLP also operates a coal loading terminal on the Ohio River at Mount Vernon, Indiana.