Wyoming Coal Producers Asks Trump to Keep US in Climate Deal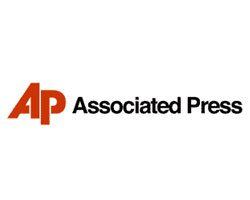 April 9, 2017 - The CEO of a Wyoming-based coal producer is advising President Donald Trump to keep the U.S. engaged in an international climate agreement that seeks to combat global warming.
In an open letter, Cloud Peak CEO Colin Marshall praised the work done so far by Congress and the president to support coal.
Marshall writes in his letter that he wants the U.S. "ensure that fossil energy remains a driver of global prosperity for the foreseeable future while addressing climate concerns."

Marshall says he backs a letter that GOP Rep. Kevin Cramer of North Dakota, who advised Trump during the campaign, is circulating to his congressional colleagues.
But he asked the president to focus on crafting coal policies that will withstand changing political whims and support clean coal technology.
The Casper Star-Tribune reports that Marshall's letter paints a dire picture for coal without policies that go beyond reduced regulation.