China's Coal-Conversion Plants Surge Back to Life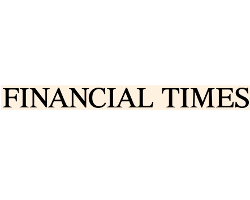 By Lucy Hornby
April 12, 2107 - Water-guzzling coal-conversion projects are springing to life in arid western China, setting the stage for the large-scale deployment of what was previously a niche industry.

A three-year downturn in coal prices has revived projects that convert coal to motor fuel, petrochemical feedstock or gas, after many were shelved in 2008 because of concerns about water supply and pollution.

Successful development in China opens the door to the export of coal-intensive technologies, undercutting international efforts to limit emissions of carbon and other greenhouse gases. Coal conversion is not only highly polluting, it also consumes large amounts of water.

"It's certainly something China is focusing on," said Benjamin Sporton, chief executive of the World Coal Association. "As the energy mix diversifies, coal producers are coming under pressure and they are looking at other ways to use coal."

Chinese coal-conversion projects have been stop-start for years. They are plagued by technical difficulties, billions of dollars in losses and bureaucratic reversals. New coal conversion targets were set in January after Chinese president Xi Jinping endorsed a mammoth coal-to-oil plant in Ningxia, a desert region with some of the world's richest coal reserves.

The expansion strains the scarce water resources of China's coal heartlands. Coal-to-liquids plants traditionally use 13 tonnes of water per tonne of fuel produced.

The first phase of state-owned coal group Shenhua's pilot project in Ordos, Inner Mongolia, caused the local aquifer to drop by up to four metres in its first year of operation. Phase two begins this year and will rely on mining and urban wastewater, Zhang Chuanjiang, Shenhua's head of coal to liquids, told a recent conference. Shenhua plans to cap water use at 6 tonnes per tonne of output, he said.

Complicated schemes to transfer rights to water from the Yellow River are enabling coal-conversion projects in areas short of water resources. Water rights transfers are being eyed for Zhundong, Xinjiang, where a planned $28.5bn cluster of coal conversion projects has encroached on a nature reserve.

Shenhua's Ningdong plant has secured Yellow River water rights previously allocated to Ningxia's 2,000-year-old rice paddies, said Yao Min, vice-general manager of the project.

China's coal giants want to promote coal conversion overseas, especially as part of China's "Belt and Road" initiative. "We are pushing overseas projects where there are low-cost coal resources," Mr. Zhang said.

Projects that work in China's state-dominated economy may not be practical elsewhere. Coal conversion has become profitable in China because of an unusual combination of low coal prices relative to state-set gas or petrol prices.

Coal-to-liquids projects normally make economic sense only when oil prices are high or supply is limited. The technology was first developed in Nazi Germany, and commercialised in apartheid-era South Africa.

Natural gas prices are set relatively high in China to justify pipelines running thousands of miles from central Asia to population centres in the east. That gives an opening to gas derived from coal, which is projected to supply 12 percent of China's gas consumption by 2020. The switch to gas forms part of Beijing's Paris agreement pledge for emissions to peak around 2030.
Meanwhile, a state-set price band designed to protect state-owned refiners from oil price downturns has also allowed coal to be profitably transformed into motor fuels.

Coal-conversion plants' cost basis is about Rmb3,000 ($434) per tonne, compared with approximately Rmb5,000 at China's most efficient refineries. The state-set wholesale price for gasoline this month is about Rmb7,000 per tonne, while diesel is about Rmb6,000 per tonne.