West Bengal to Develop India's Largest Coal Block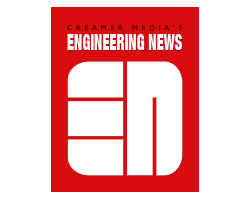 By Ajoy K Das
April 12, 2017 - The eastern province of West Bengal will develop India's largest coal block, the 10 km2 Deocha Pachami coal block, at a cost of up to $1.88 billion.
Moreover, provincial government officials expect total direct and indirect investment in developing the coal block, as well as ancillary infrastructure and logistics facilities around the coal block, to reach $3.43 billion.
The block is estimated to hold reserves of around 2.10 billion tons of coal.
It was originally allocated to five provincial governments for joint development but the other provinces were unwilling to make the necessary investments. The West Bengal government has, therefore, decided to go it alone, once the Coal Ministry completes the allocation process and provides the necessary clearances from the federal government level.
Although the Coal Ministry was initially hesitant to allow the provincial government to develop the project on its own, given the significant investment and management resources that were required, it approved the development of the coal block on condition that it supplies coal to thermal power plants in the province, as well as neighbouring provinces.
The West Bengal government will set up a special purpose vehicle to implement the project and development will be entrusted to a mine developer and operator.
Meanwhile, given the slowdown in demand for coal in the country and low offtake faced by Coal India Limited, which accounts for over 80% of domestic supply of the fuel, the West Bengal government is planning to link downstream value-added coal-based production facilities alongside the coal block.
One of the options on the table is the proposed construction of a coal gasification plant linked to the coal block. Fertiliser producers will be invited to set up a production unit based on gas feedstock.
This will be modelled on the Talcher project in Odisha, where four State-owned companies are implementing gas-powered fertiliser plant capable of producing 1.2 million tons of urea a year.
However, West Bengal officials acknowledge that accessing technology for coal gasification will be a challenge.