Blackhawk Mining Looks to Hire Coal Miners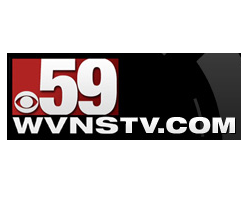 April 13, 2017 - A job fair in Raleigh County, West Virginia is giving people the opportunity to apply for a job that could get them back in the coal mines. On Wednesday Blackhawk Mining hosted a job fair to hire experienced and even some inexperienced underground coal miners.
Nick Treadway has been searching for a job for months now. As a former coal miner he's excited about the opportunity to work in the field where he has more than 14 years of experience.
"I'm just hoping to get back to work as soon as possible. I'm ready. I just hope everything goes good," said Nick Treadway, job applicant.
Blackhawk Mining is looking to hire people for all of their positions including production supervisor, electrician, general labor, and even some management positions, among others. During the job fair, not only could Treadway fill out an application but he also got the chance to meet the very people he could be working for.
"It means a lot more than just sending an application in. At least you get to talk to someone and get your hopes up a little bit, anyway," Treadway added.
Meeting applicants in person is also a benefit for the hiring team at Blackhawk. Samantha Owens says it gives them an extra advantage during the hiring process to put a face with an application.
"It's just a lot better to have that face to face interaction, I think in regards to interviews, as opposed to having them come to a location based on a piece of paper," said Owens, H.R. Manager.
If they're hired into the company they could be placed in either Kanawha or Boone Counties for work. However, if Blackhawk is unable to fill all 25 positions on Wednesday, they'll plan to host another job fair in the next few weeks.
"The turnout has been pretty steady since we got here this morning. We had people waiting on us when we got here," Owens added.
If you couldn't make it over to the job fair, you can send your resume to Samantha Owens at sowens@blackhawkmining.com.