NMA Applauds EPA Stay of Duplicative ELG Rule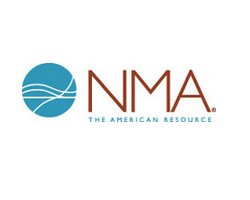 April 13, 2017 - The National Mining Association (NMA) today applauded the U.S. Environmental Protection Agency's (EPA) issuance of an administrative stay, delaying implementation of the final 2015 Effluent Limitations Guidelines (ELG) rule for steam electric plants pending the agency's review.
An analysis by Energy Ventures Analysis shows that the units on EPA's list of plants affected by the rule account for 57 percent of all the U.S. coal burned for electricity generation in 2016, placing at risk more than 25,000 direct mining jobs supplying coal to these power plants if they were to close. Energy Ventures Analysis conducted the assessment at NMA's request, utilizing an EPA list that was produced in response to a Freedom of Information Act request.
"EPA's review of the various technical and economic issues raised by multiple stakeholders is entirely justified and consistent with the administration's efforts to balance regulations with their costs," said NMA president and CEO Hal Quinn. "This review can be conducted without harming water quality, as discharges from power plants already must comply with all applicable water quality standards. We applaud the Trump administration for taking this action and hopefully lift the enormous regulatory burdens on affordable coal-fired electric power generation."