Yancoal Secures Foreign Investment Review Board Approval for $2.5 Billion Purchase of Rio Tinto Coal Mines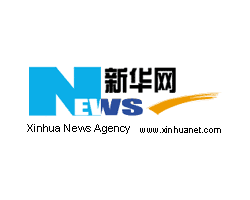 April 13, 2017 - A $2.5 billion deal between mining giants Yancoal and Rio Tinto was approved by Australia's Foreign Investment Review Board (FIRB) today.
The Australian based Yancoal, controlled by a Chinese parent company, now has regulatory approval to close the deal that will see them pick up key mines as Rio Tinto continues its recent divestment of its remaining Australian assets.
Yancoal chief executive Reinhold Schmidt was pleased with the outcome of the determination by the overseas investment regulatory body.
"Today's FIRB approval is a positive step forward for Yancoal, its shareholders and the Hunter Valley, demonstrating the Australian government's support for continued investment into the local resources sector," Schmidt said.
The impending deal should see local communities in the Hunter region have better outcomes, Yancoal general manager of investor relations and corporate affairs James Rickards told Xinhua on Thursday.
"The transaction is beneficial to the broader Hunter Valley, because it provides for a continuation of operations, and therefore it allows for continued strength of employment within that Hunter region at a time, of what has been, very challenging market conditions," Rickards said.
Rickards stressed that this would allow Yancoal to better provide services, skills, and training throughout New South Wales, along with providing investment into the region at a local level.
But it will not just be the local area that benefits, according to non-executive director at Yancoal and former Australian Ambassador to China Geoff Raby.
"As China pushes harder on improving its environment, and places environmental protection at the very highest level of their policy agenda, it's quite advantageous for countries like Australia that have high quality coal assets, which are low sulfur, low ash, which are increasingly attracting a premium price in China," Raby told Xinhua.
"So, it's also a part of how we can contribute to China's overall improvement in its environmental standards."
The deal is still waiting for approval from shareholders of both companies.
"There are still a number of hurdles that need to jump through the approvals process, and we still need to get into the capital raising as well," Rickards said.