Somerset County, Pennsylvania Coal Mine Set to Open in June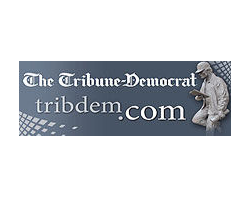 April 13, 2017 - Somerset County, Pennsylvania's newest coal mine will officially open in June, the company behind the project announced Wednesday.
Corsa Coal Corp., based in Canonsburg, Washington County, will host a grand opening of the Acosta Deep Mine on June 8.
Corsa Coal said in a statement that it expects the mine, located near the village of Acosta in Jenner Township, to bring 70 to 100 direct full-time jobs and an estimated 500 indirect jobs to the area.
"The opening of the Acosta Deep Mine marks a return to coal industry job creation in Somerset County, Pennsylvania," the company said in the statement.
"Metallurgical prices have risen to record levels on the strength of strong steel demand and supply scarcity. The development of this mine is consistent with our strategy of developing low cost, premium quality metallurgical coal projects that are supported by our existing coal prepara-tion and rail loading infrastructure."
Ron Aldom, executive director of the Somerset County Chamber of Commerce, has welcomed news of the mine's opening: "I'm trying to decide how big of a ribbon we'll need for the ribbon-cutting of the new mine," he said in February.
The company expects the Acosta Deep Mine to produce 400,000 tons of metallurgical coal per year. That coal will be sold to steel companies in the United States, Asia, Europe and South America.
The project has been fully financed by Corsa's October 2016 private placement and by a grant from Pennsylvania's Redevelopment Assistance Capital Program, the company said.
Rachel Gleason, executive director of Pennsylvania Coal Alliance, said at a Somerset County Chamber of Commerce event in February that the new Acosta mine is part of an imminent resurgence of the region's coal industry.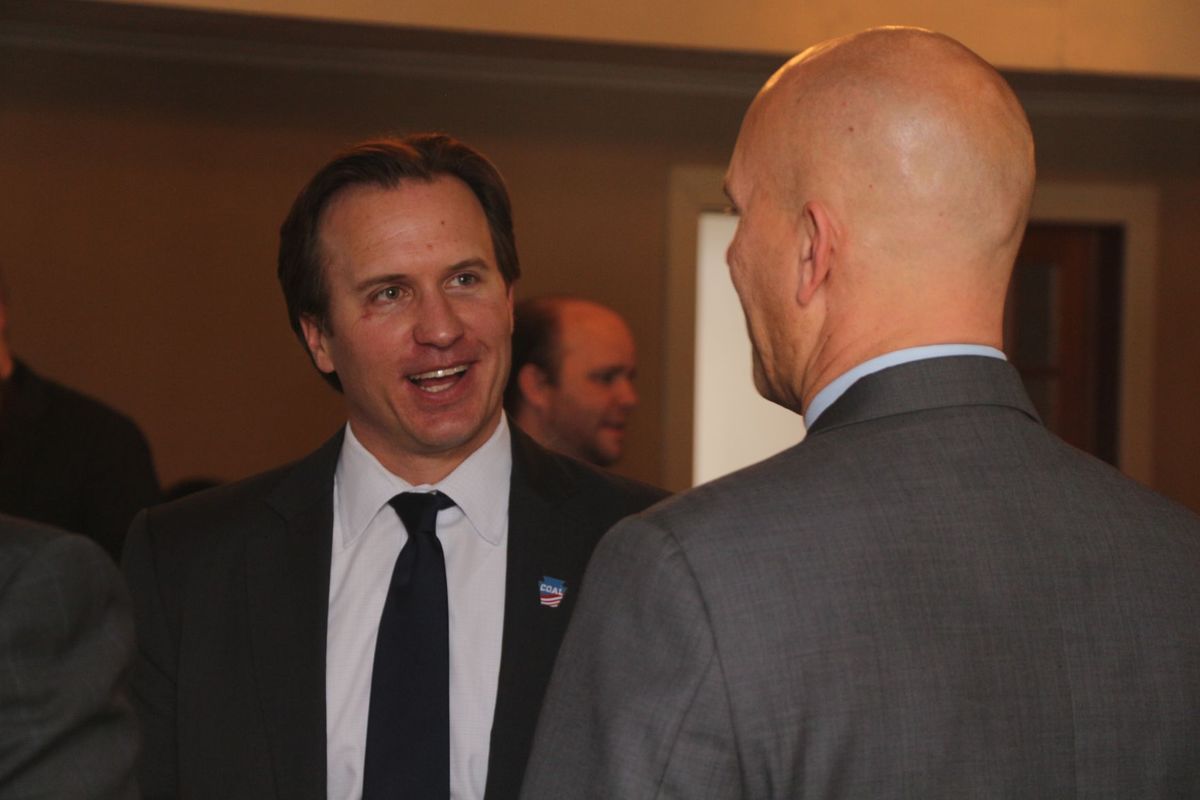 George Dethlefsen, CEO of Corsa Coal Corp., talks with Pennsylvania State Senator Pat Stefano on Thursday, February 16, 2017, during a Somerset County Chamber of Commerce luncheon program.