Elite Crushed by Coal's Survival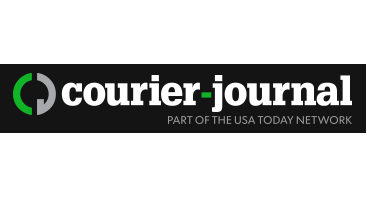 By Luke Popovich
April 13, 2017 - When President Trump canceled the Clean Power Plan recently, one environmental leader was moved to comment, "This day may be remembered as a low point in human history."

But was Trump's signing of an executive order blunting the regulatory assault on coal really an "End of Days" event? It's bad enough that the president prefers his steak well done. But now some critics claim he's moved us "decisively toward catastrophe"—merely by returning to traditional energy policy and stabilized coal production.
Survivors of the Cold War will recall the hysteria that led to backyard bomb shelters. And now in Washington, to paraphrase Marx, history repeats itself as farce. The president's regulatory re-set to save jobs in the coal fields seems to have touched off similar hysteria among Beltway journos.
One news service subsequently recounted a tearful scene—not of coal miners—but of a "very saddened" Environmental Protection Agency scientist left in a "zombie" state from President Trump's betrayal. And a daily news site ignored the stoic miners at Trump's side, preferring to quote EPA staff who were "horrified" at the "cruel" sight of the president dismantling what "people have spent their lives and careers working on."
Where else but in Washington do bureaucrats make for better copy than coal miners? And what about the thousands of "lives and careers" that these civil servants have ended?
The Pulitzer for pile-on reporting, however, was won handily by The Washington Post, thanks to coverage condemning President Trump's audacity in attempting to prevent the complete destruction of the coal industry and the livelihoods of its remaining workforce.
The Post's stories began by furiously attacking a straw man. Overturning the Clean Power Plan and the moratorium on federal coal sales will not restore the coal industry, they say, because competing fuels are already driving coal's decline. But then, why be so disturbed about lifting the regulatory burden? And why would such regulation be needed in the first place—if coal was already on its way out the door?
One columnist even mocked Trump's alleged commitment to America's "working class," arguing that relief for the coal industry only serves to benefit the "corporate sector." But this is false sympathy for coal miners—and from the same voices that cheered every ton of coal lost under the Obama administration. In truth, empathizing with blue-collar Americans while supporting job-killing regulations is preaching temperance from the bar stool.
In case readers missed the point, pundits even took the president to task for the election "promise" he made. Their point? Even if coal jobs return, they'll be outnumbered by shoe clerks. But would a Beltway reporter prefer a shoe clerk's salary and benefits to a coal miner's? The Labor Department chart used by one reporter to document this decline of coal employment also reveals the regulatory toll that began in 2011, the year that EPA's Mercury and Air Toxics rule began to retire at least 11 percent of total coal plant capacity for generating electricity.
Here is the biggest blind spot that Washington's journalists have about Trump and coal: Overall, the president is accused of making a symbolic gesture to save jobs. But what's overlooked is that the regulation he voided only served as a token climate effort anyway. The EPA admitted the Clean Power Plan was merely symbolic, and would have had no discernible impact on global climate change—posing only a theoretical 0.018 degree Celsius reduction in global temperature by 2100.
Bottom line: Why does the party that once supported working people turn against them by aligning with affluent interest groups, just to advance symbolic gestures that achieve no measurable good?
And why insist on job-killing regulations—that erode blue-collar support—to kill off a coal industry supposedly already dying from natural gas competition?
There's plenty of hypocrisy to go around in Washington. But claiming to support workers, while mocking their livelihoods—and the president for defending them does nothing to help America's working class.
Luke Popovich is vice president for external communications at the National Mining Association (NMA).