Rick Perry Celebrates Clean Coal Plant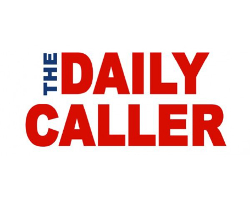 By Michael Bastasch
April 14, 2017 - Department of Energy (DOE) Secretary Rick Perry attended the grand opening of a federally-funded coal plant using technology that captures carbon dioxide emissions.
Perry attended the opening of the Petra Nova coal plant in Texas, which will use carbon capture and storage (CCS) technology to remove 90 percent of the carbon dioxide created by burning coal for electricity. The CO2 will be transported to a nearby oil field for enhanced oil recovery.
DOE gave $167 million to Petra Nova developers, NRG Energy and JX Nippon Oil & Gas Exploration as part of the Obama administration's plan to commercialize CCS technology.
Commercialization of CCS was critical to Obama's climate plan, which relied on a major regulation requiring new coal plants to use CCS. Petra Nova is the first of several Obama-funded CCS projects to open.
Petra Nova began commercial operations in January, and its CO2 will be piped 80 miles to the West Ranch oil field where it's expected to help extract 60 million barrels of oil.
One potential problem is the West Ranch oil recovery plan was developed with oil prices at about $100 a barrel. The price of crude unexpectedly collapsed in the summer of 2014, and today, prices hover around $55 a barrel.
Petra Nova's opening comes about a week after DOE announced another CCS project — the Illinois Industrial Carbon Capture and Storage project — started injecting CO2 into a saline reservoir.
The Illinois project captures CO2 from biofuel production and stores it underground. DOE put up $141 million for the project in 2009 — more than twice the capital put up by private investors.
While Perry hailed the $1 billion Petra Nova project, critics pointed to the White House's proposed cuts to the office overseeing funding to CCS technology.
The budget plan refocuses DOE's Fossil Energy Research and Development program, among other programs, "on limited, early-stage applied energy research and development activities where the Federal role is stronger."