Coal India's 177 Mines Downgraded, Power Firms to Benefit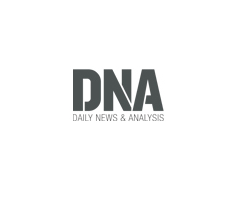 By Sumit Moitra
April 17, 2017 - For power producers it's time to rejoice.
Thermal power companies including NTPC, the biggest of the lot, would be paying less for their coal requirement this month onwards as the Coal Controller, after a mammoth exercise, has reassessed and downgraded quality of about 177 coal mines across the country, sources said.
While the financial impact of this major exercise, both on Coal India Ltd (CIL) as well as its customers, is still being worked out, there could be significant monetary loss to the extent of several thousands of crores of rupees to CIL and an equivalent gain to its consumers as downgrade of quality means prices would be revised downward. There have been only two-three cases of upward revision.
Pricing of coal till March was based on grading done by CIL, linked to the gross calorific value of samples drawn from individual mines, and Coal India now has about 413 mines.
But following sustained opposition by many of CIL's customers including NTPC, which complained of wide difference between the declared grade and quality of sample tested later by third party, the government entrusted the office of the Coal Controller based in Kolkata to undertake a massive exercise to take samples out of most the mines and reassess their grade afresh.
The exercise has just been completed and grades of 177 mines have been downgraded, sources said.
The downgrades have mostly been by one, and in some cases, by two notches while total upgrades have been only in 2-3 cases, sources said.
Take the case of Nagpur-headquartered Western Coalfields.
As per the initial sampling, quality of coal from mines like Gokul, Naigaon, New Majri, Sasti, Kolar Pimpri Ukni Deep and Niljai South were reduced mostly from Grade 9 to Grade 10 while that of Mungoli was downgraded by two notches from G9 TO G11.
A total of 2,636 samples were collected from mines of five of Coal India's mining subsidiaries and were tested at laboratories of Indian Institute of Engineering Science and Technology, Shibpur (IIEST Shibpur), Central Institute of Mining and Fuel Research, Indian School of Mines, IIT Guwahati and IIT (Benaras Hindu University) Varanasi, depending upon the geographical spread of the mines.
Beginning FY18, Coal Controller would be responsible for deciding the grade of all varieties of coal mined by CIL.
"From the financial year 2017-18 and onwards, the sampling and analysis for the grades of all the seams of the mines and all attached sidings of mines will be done by outsourcing mode through government organizations and academic institutions by taking dispatch samples only in presence of Coal Controller officials," an order of the coal ministry says.