Kentucky Coal Company Plans State's Biggest Solar Farm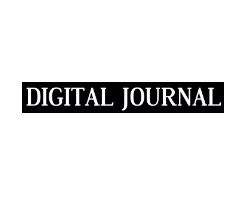 By Karen Graham
April 20, 2017 - A coal company in Eastern Kentucky is partnering with a renewable energy company to set up a solar farm on a reclaimed mountaintop strip mining site, promising jobs to displaced coal miners.
Berkeley Energy Group (BEG) is a coal company located in Eastern Kentucky, one of the areas in America hit hard with a decline in coal production, In Eastern Kentucky, annual coal production fell from 23 million tons in 2008 to about 5 million tons last year. During the same time period, employment in the mines fell from 14,373 to 3,833 workers.
So the coal company has partnered with global energy giant, EDF Renewable Energy, to explore the possibility of making a former mountaintop strip mine into a solar farm. The partners have been working on the initial phase of the project for a little over a year, and while still in its early stages, the plan includes putting 50 to 100 megawatts of solar panels on a strip mining site near Pikeville, according to WFPL.org.
Not only will the project be the first solar farm in Appalachia, but it will be the largest solar farm in Kentucky, repurposing land that has already had fossil fuel extracted, giving new life to the land and jobs to out-of-work miners.
"I grew up with coal," said Ryan Johns, BEG project development executive, according to Clean Technica. "Our company has been in the coal business for 30 years. We are not looking at this as trying to replace coal, but we have already extracted the coal from this area."
"Appalachia has long been an energy producer that has fueled the whole country," said former state auditor Adam Edelen, now of Edelen Strategic Ventures, who is also involved in the project. "There's no reason that shouldn't continue; we just need to make sure we have an all-of-the-above energy approach, and I think incorporating solar and training and some of the best and brightest and hardest-working people you'll ever find into a next generation industry is really a profound opportunity."
President Trump will probably not be pleased by this turn of events, being that he is so sure he can revive the ailing coal industry, but there's a good chance he will take credit for the new solar farm project's ambitious undertaking. And while the Berkeley Group won't be taking advantage of Trump's relaxed guidelines on coal mining, their project will certainly be cleaner, reports Engadget.