Mining Industry Leaders to Gather at the Canadian Institute of Mining 2017 Convention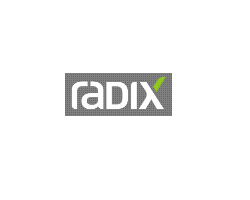 April 20, 2017 - The Canadian Institute of Mining (CIM) will be holding its annual conference from April 30th to May 3rd in Montreal. This year's theme will be the "New State of Mine", which aims to examine the mining from many different perspectives with an emphasis on innovation.
The mining industry is currently under increasing pressure to balance production with safety, resource management, and cost. In response, Radix has developed the technologies and expertise needed to help our customers within this industry meet these challenges. In addition to automation, operational intelligence, software development, traditional engineering, and a myriad of other services, Radix has developed the X!Mes system. This modular toolkit for operations management helps customers plan, coordinate, and execute projects across their entire production chain.
Radix will be showcasing what we can do for the mining industry throughout the duration of the conference. Come visit us at booth number 3105!
Click here to register for the conference.
Founded in 1898, the Canadian Institute of Mining is the largest Canadian technical society among the metals, mining, and energy industries. The organization has grown to comprise over 14,000 members from industry, government, and academia. Its mission is "to champion the world's best practices and expertise for integrated resource development at home and globally."