Atlantic Met Coal: US Prices Soften as Spot Demand Drops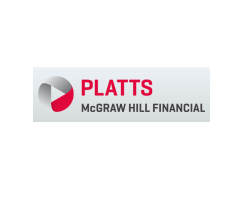 By Hector Forster and Derek Sands
April 21, 2017 - Atlantic metallurgical coal markets Thursday saw another round of price decreases for US coals, with more buyer anticipation of price falls for later-loading cargoes and limited bid interest, sources said.
A US source lamented that there was not faster movement to ready various met coal resources to go to market and meet upturn in inquiry or be ready for more cokemaking trials.
US East Coast coals may prove rather limited in participating in spot inquires following Cyclone Debbie disruption to Australian coals this month, he said.
With May around the corner and with it the start of US mills' bidding season, the only caveat is seaborne pricing strength may persist well into the end of the third quarter 2017. This may aid domestic price negotiations for US steel mills and cokemakers for 2018 volumes, the source said.
Some US coals struggled to position themselves for any incremental demand owing to production, processing, transpiration and marketing reasons, with those issues getting in the way of completing a sale.
US mines on the whole are still working hard to meet contracts and earlier spot sales, with only a handful of large longwall assets, or crossover coals looking to sell as PCI and semi-soft showing the ability to price into opportunistic markets.
High-vol A and other premium grades are scarce or sold out for the next few months, and prices for better quality higher CSR East Coast low-vol may remain supported. Still, buyers' willingness to wait it out for further purchases is cutting into indicative bids and a bigger gulf between bids for Australian coals.
S&P Global Platts assessed US low-vol down $10 on the day at $240/mt FOB US East Coast. Platts assessed high-vol A $10 lower at $255/mt, while the high-vol B assessment fell $5 to $195/mt FOB USEC.
Platts Australian Premium low-vol net forward assessment fell $9.95 to $285.85/mt.
Colombian high-vol blends may find fresh interest for June cargoes, with pricing expected to be closer to pre-cyclone levels. Any price premium may only be extended for May-loading vessels, a source said.