Peabody Energy Co. Given "Buy" Rating at FBR & Co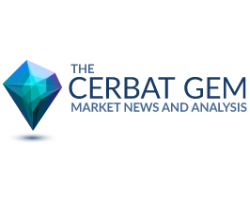 By Doug Wharley
April 21, 2017 - FBR & Co reaffirmed their buy rating on shares of Peabody Energy Co. (NASDAQ:BTUUQ) in a research report sent to investors on Wednesday morning. The brokerage currently has a $34.00 price objective on the coal producer's stock.
"On April 17, Peabody Energy announced that it would retain the Metropolitan met coal mine in New South Wales and its associated interest in the Port Kembla Coal Terminal. South 32, the buyer of the asset, was unable to obtain regulatory clearance from the Australian Competition and Consumer Commission (ACCC) for the contemplated $200M deal. In our opinion, the failure of the deal closing is slightly positive for Peabody's valuation, given the extremely strong met coal prices at this time. Assuming a 2Q benchmark of $300/Mt, the mine could generate around $130M in EBITDA in 2017. We estimate that on our price deck of $140/Mt in 2018, the mine would generate $42M in EBITDA. We see EBITDA at $29M on our long- term price of $130/Mt. We have tweaked our estimates to reflect the contributions from Metropolitan to Peabody going forward. We see the transaction adding about $1 to our price target, which is now $34 per share. We maintain our Outperform rating."," FBR & Co's analyst commented.
Several other brokerages have also weighed in on BTUUQ. Stifel Nicolaus started coverage on shares of Peabody Energy in a research report on Wednesday, April 5th. They set a hold rating and a $29.00 target price on the stock. Seaport Global Securities initiated coverage on shares of Peabody Energy in a report on Saturday, April 8th. They issued a hold rating on the stock. Finally, Zacks Investment Research raised shares of Peabody Energy from a hold rating to a buy rating and set a $2.00 price target on the stock in a report on Monday, March 27th.


Peabody Energy (NASDAQ:BTUUQ) traded up 0.000% during midday trading on Wednesday, hitting $0.383. Peabody Energy has a 12 month low of $0.55 and a 12 month high of $18.75.

Peabody Energy Corporation is a coal company, which is engaged in the mining of thermal coal for sale primarily to electric utilities and metallurgical coal for sale to industrial customers. Its mining operations are located in the United States and Australia. Its segments are Powder River Basin Mining, Midwestern U.S.