US Weekly Coal Output Rises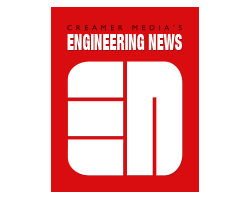 By Henry Lazenby and Mariaan Webb
April 21, 2017 - Analysis by the US Energy Information Administration (EIA) points to the country's coal output rising 40% year-on-year to about 14.9-million short tons in the week ended April 15.
The production estimate, issued on Thursday, was about 8.5% higher week-on-week.
According to the EIA, production in coal regions east of the Mississippi river totalled six-million short tons, while west of the Mississippi river coal output totalled nine-million short tons.
US year-to-date coal output totalled 230.4-million short tons, 17% higher than the comparable year-to-date coal production in 2016.
Coal production decreased to 728.23-million short tons in 2016, from 896.94-million short tons in 2015. The country's coal production exceeded one-billion short tons in 2014.
Despite coal prices having seen somewhat of a rebound over the last six months, several analysts argue that natural gas remains a strong, low-cost fossil energy competitor, adding to coal's risk profile despite the pro-coal policies under US President Donald Trump's administration.
In 2016, natural gas-fired generators accounted for 42% of the operating electricity generating capacity in the US. Natural gas provided 34% of total electricity generation in 2016, surpassing coal to become the leading generation source.
The IEA states that the increase in natural gas generation since 2005 is primarily a result of the continued cost-competitiveness of natural gas relative to coal.