Iran Mine Explosion Kills Scores as Rescue Efforts Continue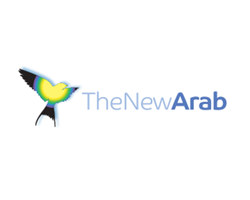 May 4, 2017 - At least 30 people have been killed following an explosion in a coal mine in Golestan Province, in northern Iran, according to reports from state media today.
The blast at the Zemestanyurt mine took place at around 12.45 pm local time on Wednesday when workers in the facility reportedly tried to jump-start a locomotive igniting trapped methane gas.
According to Labour Minister Ali Rabiei, quoted in the state-affiliated Tasnim news agency on Thursday, 35 miners have died in the incident. A further 30 are reported to have been transferred to a nearby hospital.
Rabiei, has reportedly been sent to Golestan by President Hassan Rouhani, currently running for re-election, to oversee rescue efforts.
Elections are set to take place on May 19.
Rouhani, considered a liberal candidate, is facing a strong challenge from conservative candidate Ebrahim Raisi.
The explosion, and difficulties faced by rescue teams reaching victims trapped in the mine, could detrimentally impact Rouhani's re-election campaign.
On Wednesday early reports from the Fars news agency said that more than 50 workers were trapped in a two-kilometre-long mine shaft that was filled with gas, making rescue efforts hazardous.
Other reports gave contrasting figures.
A spokesperson for Iran's Red Crescent Search and Rescue Unit later told Al Jazeera that 40 miners had been trapped.
On Thursday rescue operations were reportedly ongoing.
In 2016 Iran extracted a total of 1.68 million tons of coal.
The figure marked an increase on previous years due in part to an easing of international sanctions.
Most of the coal is used in domestic steel production.
Iran says it has 68 types of minerals including iron ore, coal, gold, copper, and zinc, with reserves totalling 43 billion tonnes.
Tehran said last year that it required $20 billion of investment by 2025 in order to update and rehabilitate its mining sector.
The industry has previously been struck by fatal accidents. In 2013, 11 workers were killed in two separate incidents, with a further 20 killed in 2009.