Coal India Hopes for Export Deal With Bangladesh This Year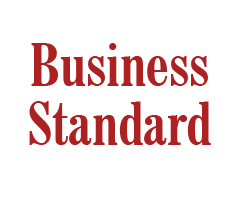 May 6, 2017 - State-owned Coal India hopes to conclude an agreement with the government of Bangladesh this year, to start export of coal to the country.
Demand for thermal coal recently began picking up but Coal India still has a 69 million tonne (mt) stock as carry over from yesteryear's production. Its officials are now eyeing the South Asian region, to clear the stock and for future contracts.
Bangladesh is an immediate consideration, as thermal power giant NTPC, largest client of Coal India, has entered the country by setting up an Bangladesh India Friendship Power Company (BIFPC). This is a 50:50 joint venture (JV) between NTPC and the Bangladesh Power Development Board (BPDB), to construct two 660 Mw coal-based units at Khulna, for an estimated cost of $2 billion.
To finance this JV, India's Exim Bank will provide a $1.6-bn loan. Bharat Heavy Electricals, another Indian government-owned entity, was awarded the contract to construct these power plants. With these developments, Coal India seems optimistic that BIFPC will prefer Indian coal over others. "We are hopeful that this year, the first steps towards export to Bangladesh will be completed," a senior Coal India official told this newspaper.
Last year, Coal India had sent a team to Bangladesh to check the feasibility of export. Officials say what is mined from Mahanadi Coalfields (MCL), its largest subsidiary, can be loaded into ships at Odisha's Paradip port and sent to Bangladesh. From where it can be either sent to the power plants through inland waterway or via train.
"Those fine prints can be worked out later. But, it is a priority that we need to seriously look into the export market and Bangladesh is definitely a market we cannot ignore," said the company official quoted earlier.
A second Coal India official said in a previous instance, Bangladesh had asked the company to rationalise the prices of higher grades, at par with international prices. A sector analyst with brokerage Motilal Oswal says Coal India's biggest problem is that the available grade is inferior to Indonesian or African coal. However, on account of proximity, Coal India might have an edge, as transportation cost would be less.
"MCL has already started substituting imported coal (of higher grade) in some coastal plants in the country and, hence, it has a fair chance of exporting to Bangladesh as well," the analyst said.
By industry estimates, a typical 1,320 Mw unit requires six mt of coal every year, with a buffer stock of three weeks.
"While the initial export volume might not be substantial, if we are able to sign the agreement, it will at least open the corridor for us and this can be expanded later," a Cola India official said.
However, official export policy doesn't allow coal to be shipped out of India. Analysts believe this can be amended once Coal India is able to sign an export agreement. The company has also thought of a way round. It can offer coal to BIFPC via its Indian parent, NTPC, which might either sign a linkage agreement via auction or pick up coal from spot auctions.
According to BPDB, the installed power capacity of Bangladesh is 12,339 Mw, of which coal-based plants comprise only 250 Mw or about two per cent. By that country's Power System Master Plan, 2010, the demand in 2030 will be about 30,000 Mw and installed capacity is targeted to reach 40,000 Mw. Of this, coal-based generation capacity is expected to be 15,000 Mw.