Coal India Weighs LSE Listing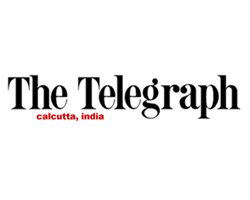 May 6, 2017 - Coal India officials have tapped the representatives of the London Stock Exchange to explore norms regarding listing on the overseas bourse.
The Calcutta-based public sector miner is holding overseas roadshows as part of plans to dilute a 10 percent stake. The cabinet committee on economic affairs had agreed to the plan in November 2015.
Coal India has already held roadshows in the US and London and Edinburgh in the UK to attract foreign institutional investors.
"Roadshows are being held in different locations in connection with the offer for sale. A presentation was made in London, including officials of London Stock Exchange. The idea is to promote Coal India as an investment opportunity and highlight the performance of the company. In the process, Coal India officials tried to understand the rules and regulations related to listing on the LSE," a source with knowledge about the meeting told The Telegraph.
Coal India officials, however, said there was no immediate plan for an overseas listing. LSE spokeswoman Alexandra Ritterman also declined to comment on "speculative future listings".
A listing by Coal India would be a boost for the LSE as it looks to attract companies following Britain's vote to leave the European Union.
The LSE, which hopes to attract a listing from energy major Saudi Aramco, has said it sees longer-term prospects from India.
Coal India is listed on the National Stock Exchange and the Bombay Stock Exchange. It had floated an initial public offer in 2010, which raised around Rs 15,199.44 crore. At present, Coal India's market capitalisation is Rs 17,3714.35 crore on the BSE.
An offer for sale in January 2015 helped the Centre to raise a further Rs 22,557.63 crore and a share buyback in 2016-17 garnered Rs 2,638.24 crore.
As of March 2017, the Union government held 78.86 per cent and foreign portfolio investors held 6.46 per cent stake in Coal India.
However, market analysts remained sceptical about the success of Coal India in generating investment interest. "First, coal is not the cleanest source of energy. Also there was friction in the past with The Children's Investment (TCI), a UK-based hedge fund who ultimately divested its entire stake in the company," said an equity market analyst.