Canada's Trudeau Mulls Coal Ban in Response to US Lumber Tariffs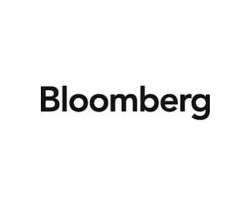 May 8, 2017 - Canadian Prime Minister Justin Trudeau told the leader of timber-rich British Columbia that he would consider her request to ban thermal coal shipments in retaliation for new US tariffs on softwood slumber.
In a letter to BC Premier Christy Clark, Trudeau said his officials are seriously considering the federal ban on thermal coal shipments through the province's ports that she's proposed.
"The Government of Canada is considering this request carefully and seriously. I have asked federal trade officials to further examine the request to inform our government's next steps," Trudeau said in the letter. "We disagree strongly with the US Department of Commerce's decision to impose an unfair and punitive duty on Canadian softwood lumber products."
US Commerce Secretary Wilbur Ross said in response that "threats of retaliatory action are inappropriate" and won't influence the White House's decision on tariffs. "We continue to believe that a negotiated settlement is in the best interests of all parties," Ross said in an emailed statement yesterday.
Canada's move is a shift for Trudeau, who until now has been telling US officials that bilateral trade irritants are minor, and that both nations benefit from having integrated production. Clark, who faces an election next week, has been more vocal and said she will impose a carbon tax on coal shipments if Trudeau doesn't ban them.
President Donald Trump stoked trade tensions last week by slapping duties on softwood lumber imports from Canada, reigniting a dispute that dates backs decades, while threatening to take actions against Canadian dairy over what the US says are unfair subsidies.
British Columbia says 94 percent of the 6.6 million tonnes of thermal coal exported from the West Coast province last year came from the US Clark's original request for a ban triggered a fall in the shares of Canadian export terminal operator Westshore Terminals Investment Corp. and US miner Cloud Peak Energy Inc.
Trudeau is also considering other trade actions against the US including duties on Oregon companies, Canadian Press reported on Friday, citing sources who requested anonymity.