Mine Conference to Show How Germany is Saving Mine-Related Marvels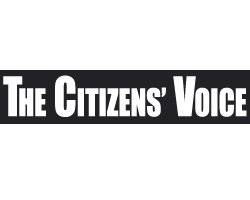 By Paul Golias
May 8, 2017 - Germany is saving its coal mine-related engineering marvels unlike the United States where historic breakers and railroads are being destroyed.
Those attending an upcoming mine land reclamation conference in Wilkes-Barre, Pennsylvania will get an up-close look at what Germany is doing, an effort that deepens the sadness in many people over the losses in the U.S.
Michael Hewitt, program manager for the Eastern Pennsylvania Coalition for Abandoned Mine Reclamation, will be a luncheon speaker at the 2017 Pennsylvania Abandoned Mine Reclamation Conference on June 21 and 22 at the Best Western Genetti Hotel.
Hewitt had what he called a "once in a lifetime opportunity" to tour Germany's anthracite and lignite mines through the Heinrich Böll Foundation. He especially enjoyed the visits to anthracite coal fields in western Germany.
Hewitt said the huge Zollverein Breaker near Essen was saved and the breaker and other colliery buildings were used to create a museum, walk-through structures and small businesses. One building became a dance studio, he said, and the powerhouse was converted into a restaurant.
"It's amazing,'' Hewitt said, noting the comparison to the former Huber Breaker in Ashley that was razed and its steel sold for scrap value. For a time, those hoping to save the breaker envisioned it as a museum and its powerhouse as a restaurant.
Opened in 1932, the Zollverein coal mine and coking plant is considered to be the world's most beautiful coal mine, Hewitt said. It has red accents and striking lines throughout the towering machines. The breaker is a UNESCO World Heritage site.
Ashley also was once home to the Ashley Planes, a series of three inclined planes over which the Central Railroad of New Jersey hauled coal mined at the Huber out of the valley. That coal helped fuel the nation's industrial revolution. The Planes, built in 1837-38, were abandoned in 1948 and a plan to create a historic park on the Planes also was scratched.
There are only a few coal mines remaining in Germany, Hewitt said, as the government transitions to cleaner wind and solar energy. Former coal miners are being retrained to run wind energy farms and to install solar grids. The German plan is labeled a "just transition'' that aims to assist former miners, he said.
Hewitt will show a photo montage of the places he visited, showcasing the innovative conversions of former coal industry buildings and transformation of mine lands into technical parks and recreational landscapes.
The Heinrich Böll Foundation is a catalyst for green visions and projects. It is a think tank for policy reform that an international network of partners of which EPCAMR is now a partner.
The conference theme is "The Future of Reclamation in PA." The first regional conference was held in June of 1996 at Wilkes University.
Conference attendees will take a full day tour of the Wyoming and Lackawanna Valleys' abandoned mine drainage and abandoned mine reclamation projects. Success stories will be shared and current challenges and economic development construction projects on abandoned mine lands will be highlighted.
Discussions will be held on the future of abandoned mine reclamation in Pennsylvania and how to address the countdown to the sunset of the Abandoned Mine Land (AML) Trust Fund created in 1977 by a small fee levied per ton of coal mined via the Surface Mining Control and Reclamation Act. That fund helps address economic and environmental devastation due to historic mining issues.
Genetti Hotel & Conference Center is offering conference attendees special rates. Lodging deadline is June 12.
Scholarships will be considered this year for lodging at Genetti's by members of nonprofit community/watershed organizations and conservation districts in Pennsylvania or adjoining states. The scholarship request deadline is June 1. Scholarship awardees will be notified following this deadline.
For more info on the conference or the scholarships, contact Robert Hughes, executive director of EPCAMR, at rhughes@epcamr.org or 570-371-3523 for more information.
EPCAMR works with agencies such as Earth Conservancy to reclaim scarred mine lands and to alleviate damage from acid mine drainage. EPCAMR is located in the Earth Conservancy building, South Main Street, Ashley, only yards from the location of the former breaker.