Pro-Trump Coal Company Sues NYT For 'False' Allegations About Coal Mine Disaster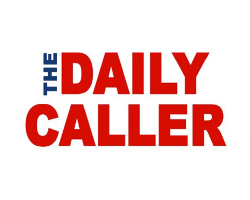 By Chris White
May 9, 2017 - One of the largest coal companies in the U.S. filed a lawsuit against The New York Times earlier this month claiming the paper falsely stated the energy producer lied about the causes of a mine disaster.
Murray Energy filed a lawsuit April 5 alleging NYT's editorial board falsely claimed company CEO Bob Murray lied when he insisted the collapse of his Crandall Canyon mine in 2007 was because of an earthquake, not poor safety measures.
Data show that an earthquake triggered the collapse, which killed three additional people attempting to rescue the miners, the company wrote in a May 3 statement announcing the lawsuit. It also noted that federal prosecutors were unable to directly connect safety violations to the mine's collapse.
Murray Energy's lawsuit stems from a graph within an April NYT editorial claiming Murray "earned infamy when he falsely insisted that the 2007 collapse of his Crandall Canyon mine, which killed six miners, was due to an earthquake, not dodgy mining practices."
The Times op-ed also implies Murray Energy has a checkered safety record, calling the company "a serial violator of federal health and safety rules," according to the complaint filed in West Virginia, where the coal producer owns a mine.
"The New York Times also made no attempt to provide a full portrayal of Murray Energy's true safety record," Murray Energy said in a statement announcing the lawsuit. "Nor did The New York Times make any mention of Murray Energy's efforts toward ensuring mine safety."
The company claims the op-ed has damaged its reputation and will damage its business also suggested the editorial board's opposition to President Donald Trump's presidency may have played a role in how it wrote the op-ed. Murray is a Trump supporter who is adamantly opposed to various climate regulations conservatives believe constitutes a war on coal.
Murray Energy sued the EPA last year over the agency's mercury rule for power plants – the lawsuit came after the Obama-era agency had been working for a year to get the rule back on the books after it the Supreme Court halted it. In that case, a coalition of states and industry groups sued the EPA over its mercury rule.
The coal company argued the EPA was trying to work around the Supreme Court's rejection of the so-called Mercury and Air Toxics Standards, or MATS — a regulation slated to cost nearly $10 billion.
Times spokeswoman Danielle Rhoades-Ha told The Daily Caller News Foundation on Tuesday that the newspaper hasn't yet seen Murray Energy's suit.
"However, we're confident that our editorial was accurate and we intend to defend the case vigorously," she added.
Murray affiliate Genwal Resources pleaded guilty in 2012 to two misdemeanor violations of federal mine safety laws at the mine that preceded 2007 fatal collapse and was fined $500,000. Prosecutors agreed not to file any criminal charges against Genwal.