Blankenship Completes Sentence for Mine Safety Crime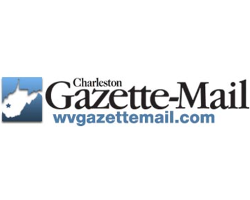 By Ken Ward, Jr.
May 10, 2017 - Former Massey Energy CEO Don Blankenship on Wednesday completed a one-year federal criminal sentence for conspiring to violate mine safety and health standards at Massey's Upper Big Branch Mine, where 29 miners died in an April 2010 explosion.
A spokeswoman for the U.S. Bureau of Prisons confirmed that Wednesday was Blankenship's scheduled release date but did not immediately provide any information about exactly when he was released.
The agency's website had not yet been updated late Wednesday afternoon to confirm his release, and Blankenship's defense lawyer did not respond to an inquiry about the matter.
Blankenship was convicted in December 2015 of conspiring to violate federal mine safety and health standards during the 15-month period before the April 5, 2010, explosion at the Upper Big Branch Mine, in Raleigh County. The explosion — the worst U.S. coal-mining disaster in a generation — prompted an aggressive federal investigation by then-U.S. Attorney Booth Goodwin and former Assistant U.S. Attorney Steve Ruby into long-standing complaints about Massey's business and safety practices under Blankenship's micromanaging leadership.
In April 2016, U.S. District Judge Irene Berger sentenced Blankenship to the maximum sentenced allowed, saying Blankenship had created a culture at Upper Big Branch that "encouraged unsafe working conditions in order to reach profitability and production targets."
Federal law makes violation of — or conspiracy to violate — mine safety and health standards a misdemeanor, punishable with a maximum of one year in prison. Efforts by safety advocates to push legislation that would toughen the sentencing for mine safety crimes have made little headway, even after some political leaders criticized the law in the wake of Blankenship's sentencing.
Blankenship also was fined the maximum $250,000 and was ordered to spend one year on probation.
While Blankenship was not charged with causing the disaster, the accusations against him focused on rampant violations of safety standards — mine ventilation, roof support and dust control — known for decades to be effective in preventing mine explosions.
A jury acquitted Blankenship of felony charges of securities fraud and that he conspired to thwart federal Mine Safety and Health Administration inspections at Upper Big Branch. Those charges could have brought his maximum sentence to 30 years in prison. And Berger threw out efforts to force Blankenship to pay potentially millions of dollars in criminal restitution to families of the miners who died and to Alpha Natural Resources, which bought Massey in June 2011, after the mine disaster.
Blankenship served most of his time at the Taft Correctional Institution's minimum-security camp near Bakersfield, California. On March 10, he was transferred to a halfway house in Phoenix.
The U.S. Bureau of Prisons spokeswoman said Wednesday that Blankenship was "subsequently" placed on home confinement. The spokeswoman did not specify when that transfer to home confinement occurred or the reason for that transfer.
The bureau spokeswoman did not confirm at what point Wednesday Blankenship was formally released from federal custody or specify where he is serving home confinement.
Under federal law, the bureau has discretion to determine an individual inmate's initial place of confinement and to order a transfer from one correctional facility to another. The bureau considers placement in a halfway house and transfer to home confinement — the agency calls it "community confinement" — to be helpful for the transition as inmates near the end of their sentences.
Blankenship, a Mingo County native who turned 67 in March, said before his incarceration that he was living in Las Vegas with his fiancée.
Wednesday morning, Blankenship's Twitter feed erupted with a string of comments that repeated the former CEO's arguments that he was prosecuted because of a conspiracy among Democratic political leaders and outlined again his theories about what he believes caused the Upper Big Branch disaster.

Investigations by the U.S. Mine Safety and Health Administration, the Governor's Independent Investigation Panel, led by longtime mine safety advocate Davitt McAteer, the state Office of Miners Health, Safety and Training, and the United Mine Workers union agreed that the mine disaster was caused by a longtime pattern of safety violations by Massey and by Blankenship's insistence that the company put coal production and profits ahead of safety protections for miners.
Blankenship's Twitter feed had been silent since two days before the November general election, when it said, "In 1980, Americans elected Ronald Reagan to tear down a wall. On Tuesday, Americans need to elect Donald Trump to build a wall."
Among other things, Blankenship's Twitter feed on Wednesday contained an offer to debate the Upper Big Branch issue with Sen. Joe Manchin, a West Virginia Democrat who has clashed with Blankenship and who is being heavily targeted by Republicans for defeat in the 2018 election.
"I challenge Sen. Manchin to debate UBB truth," Blankenship's Twitter feed said. "A U.S. Senator who says I have 'blood on my hands' should be man enough to face me in public."
In a prepared statement, Manchin said Blankenship's "refusal to accept responsibilities for his criminal actions now only exacerbates" the pain suffered by the families of the miners who died at Upper Big Branch.
"The families of the fallen 29 brave miners deserve better, so I hope that Mr. Blankenship chooses to do the right thing and disappear from the public eye," Manchin said.

The senator noted that he has reintroduced legislation that would increase penalties on coal executives "who fail to provide a safe work environment and put the health and lives of miners at risk."
In January, the 4th U.S. Circuit Court of Appeals, in Richmond, upheld Blankenship's conviction, turning down an appeal that targeted specific rulings Berger made at trial but leaving out Blankenship's own conspiracy theories about a Democratic political conspiracy against him.
The appeals court also rejected arguments from coal industry trade groups, including the West Virginia Coal Association, that the prosecution of Blankenship amounted to criminalizing the "tough decisions" that mining executives have to make weighing "production, safety and regulatory compliance."
"By subjecting mine operators to personal liability, including incarceration, Congress forced mine operators to internalize the costs associated with noncompliance with mine safety laws, even when such noncompliance would be profit-maximizing from a business perspective," Judge James Wynn wrote. "To that end, Congress said that operators should not balance the financial returns to increasing output against the costs of safety compliance."
Even though his sentence is completed, Blankenship could still ask the U.S. Supreme Court to throw out his conviction, if he files a request with that court by later this month.
When she sentenced Blankenship, Berger recounted part of Blankenship's life story — recalling that he was raised by a single mother in Southern West Virginia, attended public schools and Marshall University. She noted that he became an accountant, rose through the ranks at Massey to be its CEO, and had given back to his community.
The judge added, "Quite frankly, having given a bit — a good bit of consideration to this case, you should be someone that we are able to tout as a West Virginia success story. Instead of being able to tout you as one of West Virginia's success stories, however, we are here as a result of your part in a dangerous conspiracy."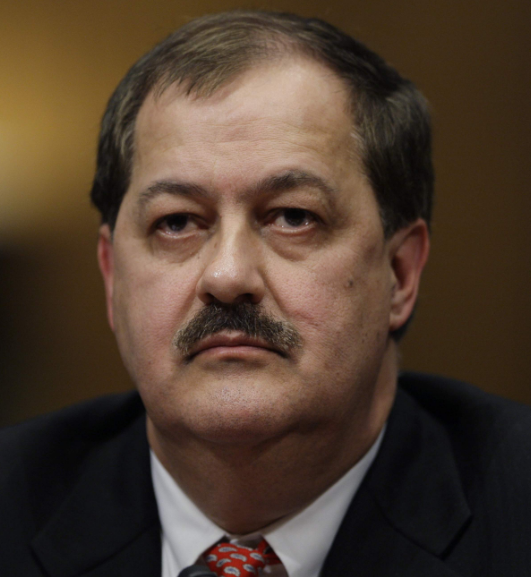 Don Blankenship