Australia's Appin Mine Closure Affects South32 Mine Closure Affects South32 Coal Production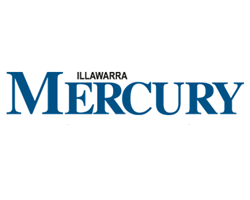 By Glen Humphries


May 12, 2017 - Problems with gas levels at New South Wales, Australia's Appin mine will see South32's overall production of coal drop substantially.


In a note to the Australian Stock Exchange, the miner said the amount of production in its Illawarra Metallurgical Coal sector – which is made up of Appin and Dendrobium mines – will be 10 per cent below earlier expectations of 7.9 megatonnes.


The drop was due to the detection of elevated gas levels on Sunday – for the second time in seven months.


The incident on Sunday prompted the withdrawal of workers from the mine.


The state's resource regulator slapped a prohibition order on miners going underground.


This has led to the suspension of mining in the Area 7 and 8 longwalls, pending the completion of an investigation by South32.


"Glencore is selling its Tahmoor mine, amidst surprise plans to keep it open."


"A revised production forecast for Financial Year 2017 will be provided in due course, with the decrease expected to translate directly to sales given low inventory levels," a South32 spokeswoman said.


Meanwhile, miner Glencore is selling its Tahmoor mine, amidst surprise plans to keep it open.


In August last year, the company had previously stated the mine would close by early 2019.


This was because continued low coal prices made it unviable to remove the remaining coal in the mine.


Since then an increase in the price of coking coal has seen the company recommence development for additional longwalls blocks in the Tahmoor mine's North West area.


The company said the mine has a proven 57 megatonnes of coal that can be extracted with the possibility of up to 650 megatonnes of coal on top of that.


"We believe the asset has a number of development options for the future and presents a potential buyer with the opportunity to establish or increase a strategic position in the Australian coking coal industry," a spokesman said.


The spokesman said it would be "business as usual at the mine until and unless a sale is agreed".


The Tahmoor mine employs around 340 people, including contractors.